(Engadget)– Google's said before that Chrome OS would be used for tablets, but so far we've only seen whispers of such a device. Now, it seems that Twitter user Alister Payne (@Alister_Payne) got an early look at what appears to be an Acer tablet that operates on Chrome OS.
The tweet and picture, taken at BETT 2018, has since been deleted, but Chrome Unboxed preserved it. The device appears to have a screen between 8 and 10 inches, but further details are unavailable.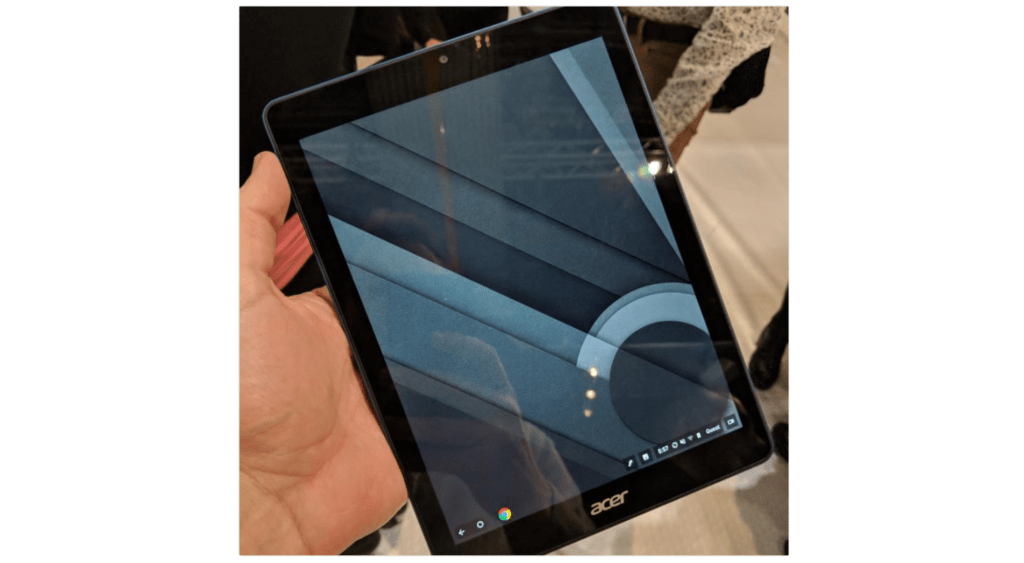 This isn't the first hint at a Chrome tablet that we've seen. Samsung may also prepping a detachable Chrome OS tablet called "Nautilus."
Lenovo's Yoga Book was also available with a Chrome OS, though it's a convertible laptop, rather than a true tablet. This is just another peek to whet our appetites for the what will hopefully be a slew of tablets introduced in the near future.
Source:: Engadget