Adidas is pushing the innovation envelope with Futurecraft 4D, and debuted the advancement on Thursday night in New York City via functional performance running footwear.Adidas partnered with a company called Carbon that has developed a new kind of manufacturing process that it calls Digital Light Synthesis.
"We're enabling engineers and designers to create previously impossible designs, and businesses to evolve their offerings, and FutureCraft 4D is evidence of that," Dr. Joseph DeSimone, Carbon Co-Founder and CEO, said in a statement. Our partnership with Adidas will serve as an ongoing testament to how the digital revolution has reached the global manufacturing sector, changing the way physical goods are designed, engineered, made and delivered."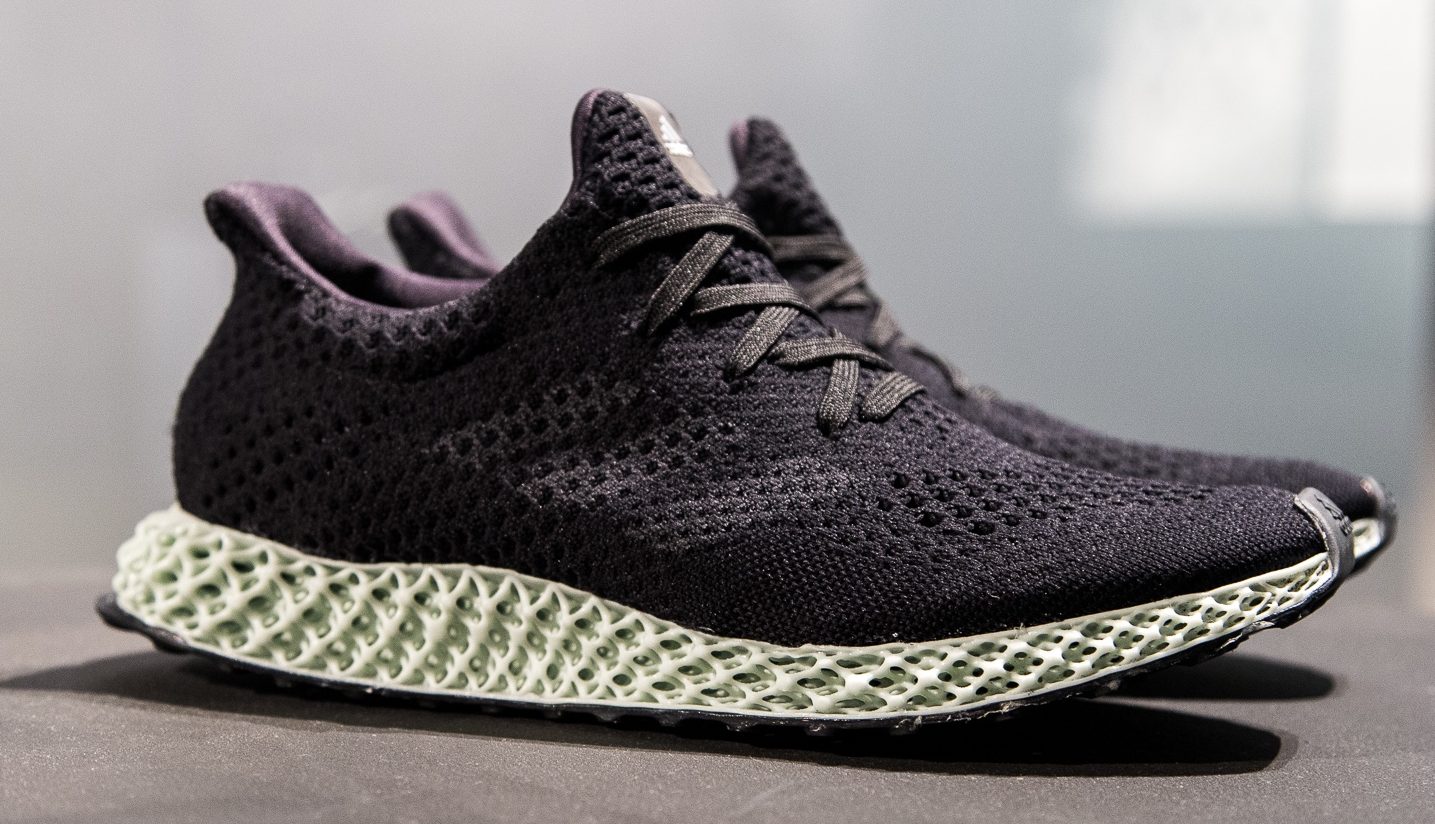 It's essentially the solidification of liquid materials using light and oxygen, producing a midsole for Adidas' shoes that looks a bit like the 3D-printed versions it's been toying with for a while, but is also extremely flexible and far more customizable.With the help of the tech company Carbon, Adidas expects to have more than 5,000 pairs of Futurecraft 4D sneakers — boasting midsoles made with light and oxygen — in retail for fall '17.
Its plan beyond the season is to make more than 100,000 pairs of performance footwear using this process by the end of 2018.The personalization aspect is something that Adidas is pushing very, very hard this time around, suggesting that thanks to this new manufacturing process it could feasibly create shoes of the same size, but for people of different weights.
Adidas Group Executive Board Member Eric Liedtke said Futurecraft shoes will be "as durable as we've ever done, if not more so." He continued by saying "The product is ultimately tunable," Liedtke said. "The way it's created from light and oxygen through software design, you could get down into the individual component cells and adjust the strength, durability, and the shape."

In one of several promo videos showing off the Futurecraft 4D shoes, Adidas engineer Jaques Perrault gives the example of creating a two pairs of size nine shoes, but one pair for someone who is 100 pounds, and one pair for someone who is 180 pounds. "They have got to be different," Perrault says.
These days the footwear market is much different, and consumers dropping big bucks on name brand kicks demand some serious pageantry. Adidas is offering plenty of that and more with its new Futurecraft 4D athletic shoes which, according to the company, will lead to more customization in its apparel than was ever possible before.
While the company hasn't announced the price, expect the first run to still be priced as a limited edition shoe. The first 4D runners retailed for $333, but sold secondhand for many times that.Because while the first step is just to get to mass-production, Adidas eventually sees a future where everyone will be able to have their own 4D-printed shoe, with the midsole totally customized to their individual needs.