(The Verge) — After months of speculation and anticipation, we're only a few hours away from Apple's big event where the company is expected to announce the new iPhones, along with updates to the Apple Watch and Apple TV.The spotlight is expected to be firmly on the iPhone X, a new, top-of-the-line model that's rumored to feature the first radical redesign of Apple's smartphone in years, ditching the home button entirely for a bigger, bezel-free, edge-to-edge OLED screen.
The new model is said to pack some new face-scanning technology that will allow you to unlock your phone merely by looking at it, as well as the long-awaited introduction of wireless charging to an Apple device. It's also expected to cost an eye-watering $1,000 or more. The X is rumored to be ditching the TouchID fingerprint sensor entirely, according to a recent report from The Wall Street Journal.
Apple is apparently working on an updated model of the existing iPhone 7 and 7 Plus — rumored to be called the iPhone 8 and iPhone 8 Plus — that will update the design of those phones to include wireless charging. Also expected is the usual "S" generation of iPhone model upgrades: a processor speed boost (likely an A11 chip) and perhaps a new software feature or two that's exclusive to the new models.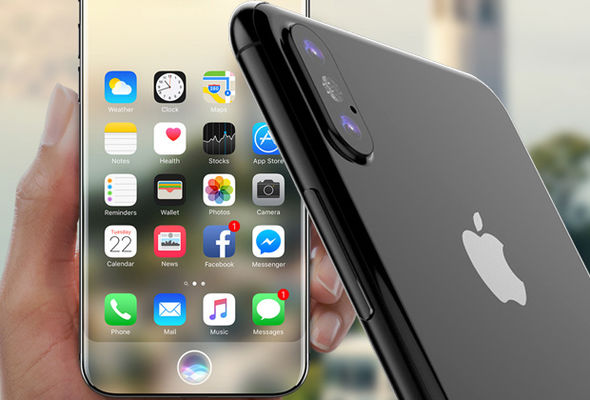 Meanwhile, on the Apple Watch side of things, the company is rumored to be releasing an Apple Watch with LTE, allowing the smartwatch to fully break the tether that's held it leashed to the iPhone platform.
The Apple TV is expected to be getting a new model as well that will add support for 4K and HDR video.
And don't forget software, either. Apple announced iOS 11, macOS High Sierra, and watchOS 4 at WWDC earlier this year, so expect more information on those, and maybe even release dates. Similarly, products like the still forthcoming HomePod or iMac Pro could make an appearance, too.
Of course, this is Apple, so anything (maybe even "one more thing") could happen when Tim Cook takes the stage in the newly opened Steve Jobs Theater at the Apple Campus today.
As always, The Verge will be on the ground in Cupertino to bring you all the latest news as it happens. Here's how you can follow along:
Where to watch
Starting time: San Francisco: 10AM / New York: 1PM / London: 6PM / Berlin: 7PM / Moscow: 8PM / New Delhi: 10:30PM / Beijing: 1AM (September 13th) / Tokyo: 2AM (September 13th) / Sydney: 3AM (September 13th)
source:theverge.com