(GulfNews)– Cybercriminals stole Dh3.86 billion from 3.72 million consumers in the UAE in 2017, with each victim losing an average of Dh669, according to 2017 Norton Cyber Security Insights Report.
Speaking to Gulf News, Haider Pasha, chief technology officer for emerging markets at Symantec Middle East, said that 52 per cent of the country's adult online population experienced cybercrime compared to 44 per cent globally and about 13 per cent of the consumers in the UAE has experienced ransomware.
In the UAE, he said that credit or debit card fraud is the highest at Dh3,861 on average, followed by falling for a technical support scam at Dh1,749, data breach at Dh1,253 and compromised account password at Dh577.
"People who were victims of cybercrime (45 per cent) trust themselves in their own ability to protect their data and personal information from future attacks and one-third (32 per cent) believed they had a low risk of becoming a cybercrime victim. We need to be more vigilant despite the cyber-attacks becoming more sophisticated," Pasha said.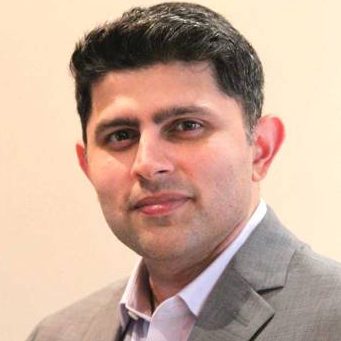 He said the UAE consumers are not as prepared to recover from a cyber incident when compared globally. It takes the UAE 47.9 hours to recover when compared to 23.6 hours globally.
While smartphones, laptops and tablets are commonly used by UAE consumers, the report found that cybercrime victims were twice as likely to own a connected home device. Consumers with an internet-connected gaming console, wearable device, or a smart device that streams content were also more likely to fall victim to cybercrime.
"The more connected we are, the harder it is to manage passwords and accounts, but we still need to do some basic cybersecurity hygiene. An average user has between 14-18 accounts, but the consumer can use a password manager or a double-factor authentication and change the default password," he said.
Victims have a blind spot when it comes to cybersecurity basics, leaving their virtual backdoor open, he said and added that 24 per cent of the cybercrime victims uses the same online password across all their accounts compared to 20 per cent of non-victims.
Moreover, he said that 45 per cent of the victims in the UAE share at least one of their online passwords with others compared to 27 per cent of non-victims.
In addition, he said that cybersecurity awareness is critical, especially for millennials. They are more prone to cyber-attacks.
While millennials are known for being a digital-first generation, he said that they also make similar mistakes such as using the same password across accounts and sharing their password with others. One in five millennials also admits to not having any protective measures in place for at least one of their devices.
Looking ahead, he said that cybercriminals will use artificial intelligence to conduct attacks, criminals will focus on bitcoins and crypto exchanges, more breaches, home devices will be held for ransom and connected devices will be hijacked and used in DDoS attacks against us.
Most common cybercrime experiences in the UAE:
• 53% had a device infected by malware
• 44% had their home WiFi cracked into without their permission
• 43% were notified that their personal information was compromised as a result of a data breach
• 39% provided personal or financial information as a result of responding to a bogus email
• 29% were duped into fraudulent online purchases
• 29% had payment information stolen from their phones
• 24% fell for technical support scams
Source:: GulfNews – Reporting by Aushad K. Cherrayil