British Telecommunications (BT) is working on ways to incorporate 360-degree videos into its sports broadcasts, according to DigitalTVEurope.BT Group plc (trading as BT) is a holding company which owns British Telecommunications plc, a British multinational telecommunications services company with head offices in London, United Kingdom. It has operations in around 180 countries.
360-degree videos, also known as immersive videos or spherical videos, are video recordings where a view in every direction is recorded at the same time, shot using an omnidirectional camera or a collection of cameras. During playback the viewer has control of the viewing direction like a panorama.
According to the report, BT executive Andrew Gower said at Marketforce's The Future of Broadcasting conference that BT is "looking at picture-in-picture that could replicate what you have on a companion screen and sync those together." The 360-degree content seen on a companion screen device could conceivably also be displayed on the TV broadcast.
360-degree video is typically recorded using either a special rig of multiple cameras, or using a dedicated camera that contains multiple camera lenses embedded into the device, and filming overlapping angles simultaneously. Through a method known as video stitching, this separate footage is merged together into one spherical video piece, and the colour and contrast of each shot is calibrated to be consistent with the others.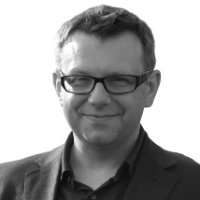 According to Andrew Gower, head of the interactive media research group at BT.Gower made this statement at Marketforce's The Future of Broadcasting conference, Gower said that "how to integrate VR into the TV experience" is challenging, and that BT's activity in this area remains at an experimental stage.
BT has been looking at how to link 360° videos to live broadcast. "We think they will have to complement each other…and be more linked to the normal TV broadcast," he added.According to Sporttechie, Another option BT is exploring is 180-degree video, and yet another possibility is limiting the virtual reality feed to the viewer's field of vision, according to the article.
BT has also collaborated with two other companies to take 8K video of a user's specific viewpoint and transmit that rather than a full 360-degree view, the article said. Though Gower told DigitalTVEurope that this option would require low-latency networks to limit lagging, it would allow BT to provide a higher-quality experience at potentially lower bandwidths.BT is also playing with the concept of virtual reality incorporated into the TV broadcasts.
Gower outlined other challenges to the project in the article, most notably the speeds required to stream VR content at different resolutions: a 4K feed needs 135 megabits per second, and an 8K or higher feed could require at least 540 Mbps, and that's without security features. "If we tried to make it secure you are talking about 5Gbps, which is a large number," Gower told DigitalTVEurope.
If this project proves success sports fans will enjoy great 4K viewing experience.We are going to keep a close eye on the project and we promise to give you updates of the project.Imagine yourself with this technology that will boost your viewing experience.