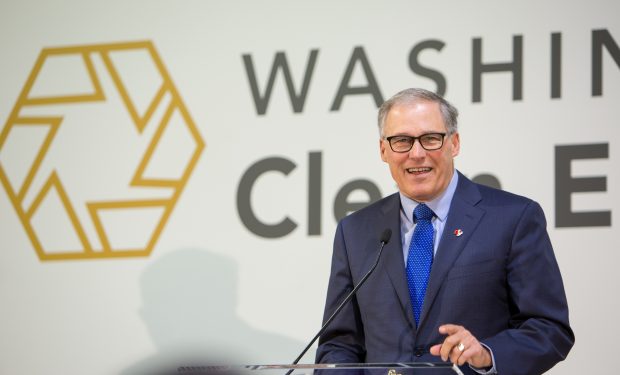 Renewable energy is energy that is collected from renewable resources, which are naturally replenished on a human timescale, such as sunlight, wind, rain, tides, waves, and geothermal heat. Renewable energy often provides energy in four important areas: electricity generation, air and water heating/cooling, transportation, and rural (off-grid) energy services.
The paint has barely dried on the walls at Washington Clean Energy Testbeds, but already academic researchers and startups are lining up to use the state-of-the-art facility to help speed development of their clean energy innovations.Recently, Saudi Arbia also made a great move towards renewable energy developnment.The Tech Giant  facebook is also currently in a serious business of building 100% renewable energy Data center.
Seattle, WA (February 16, 2017)—A new facility for accelerating the clean energy innovation cycle opened in Seattle today. The Clean Energy Institute (CEI), a research unit at the University of Washington (UW), created the Washington Clean Energy Testbeds to increase the rate at which breakthrough science and engineering discoveries turn into market-adopted clean energy technologies. The state-of-the-art user facility has labs for manufacturing prototypes, testing devices, and integrating systems. CEI unveiled the Testbeds at a celebration with Washington Governor Jay Inslee, cleantech leaders, and clean energy researchers.This is an official report from CEI
---
More on The Seattle Energy Lab
The new lab, which opens Thursday in Seattle, aims to close a critical gap in getting clean-energy technologies from idea to prototype: It's providing researchers and entrepreneurs with space to test out and scale up their designs — and ideally bring them to market faster.Everyone from students to industry startups to government researchers are invited to validate designs at the state-funded, 15,000-square foot space at the University of Washington's Clean Energy Institute.
About Washington Clean Energy Institute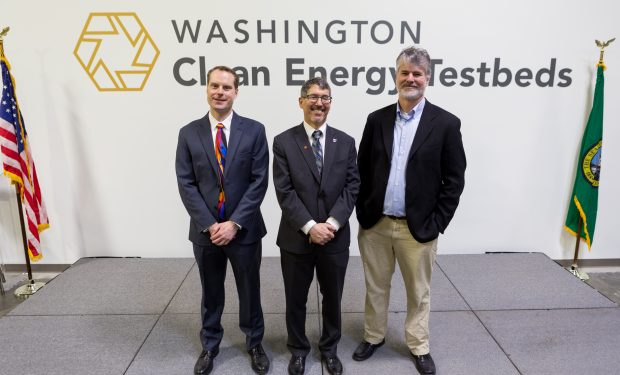 CEI supports the advancement of next-generation solar energy and battery materials and devices, as well as their integration with systems and the grid. The Institute creates the ideas and forms the people needed to generate those innovations, while facilitating the pathways to bring the to market.
Pennenergy released this report saying; Users can rent time, lab space or technical expertise to test batteries for electric vehicles, fabricate materials for solar cells or experiment with other devices, software or systems."What it's doing is leveraging all of what we have going on campus in individual people's labs and lets them take a discovery from the laboratory and turn it into a scaled product or service," said Daniel Schwartz, a UW chemical engineering professor.
Schwartz directs the institute, which was formed in 2013 with $6 million in state money to advance next-generation technology for energy storage and solar power. Gov. Jay Inslee and state lawmakers later approved $8 million more to create the testbeds facility.Inslee, who backs clean energy technologies as a way to save energy, provide jobs and reduce emissions, and UW President Ana Mari Cauce are among those unveiling the facility at an event Thursday.
---
Do You Know?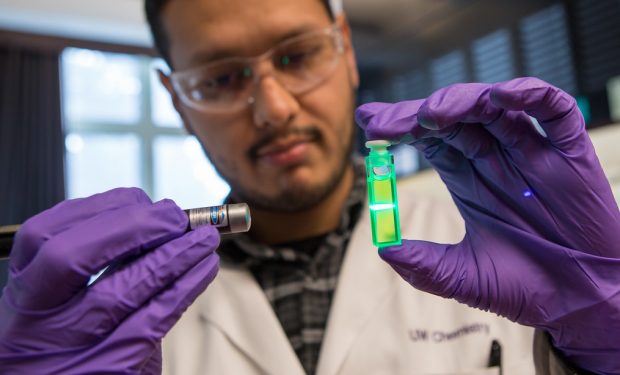 Renewable energy resources exist over wide geographical areas, in contrast to other energy sources, which are concentrated in a limited number of countries. Rapid deployment of renewable energy and energy efficiency is resulting in significant energy security, climate change mitigation, and economic benefits.
The results of a recent review of the literature concluded that as greenhouse gas (GHG) emitters begin to be held liable for damages resulting from GHG emissions resulting in climate change, a high value for liability mitigation would provide powerful incentives for deployment of renewable energy technologies.
In international public opinion surveys there is strong support for promoting renewable sources such as solar power and wind power. At the national level, at least 30 nations around the world already have renewable energy contributing more than 20 percent of energy supply. National renewable energy markets are projected to continue to grow strongly in the coming decade and beyond.
Some places and at least two countries, Iceland and Norway generate all their electricity using renewable energy already, and many other countries have the set a goal to reach 100% renewable energy in the future. For example, in Denmark the government decided to switch the total energy supply (electricity, mobility and heating/cooling) to 100% renewable energy by 2050.
---
Opinions About the Project
"It'll really help us do more tests to convince our customers that we have legitimate technology," said Matt Murbach, co-founder of Battery Informatics, which is developing a system to improve the way lithium-ion batteries are operated. The group has developed two prototypes. The next step is to validate them.UW professors Venkat Subramanian and Jihui Yang also plan to use the equipment and lab in their work with a U.S. Department of Energy consortium led by Pacific Northwest National Laboratory in Richland.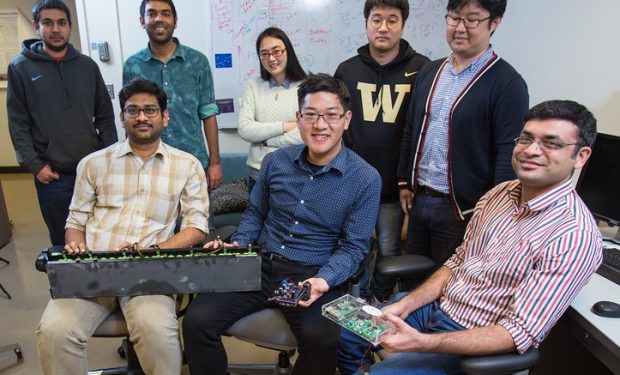 The five-year, $10 million Battery500 program is trying to develop a battery for electric vehicles that is smaller, lighter and less expensive to manufacture than what's available today.
A researcher typically would have to write a proposal and get on a waiting list to use such state-of-the-art equipment, said Yang, a materials science and engineering professor."Now, you're talking about hours. Our equipment, you plug it in and we get the data," Yang said, pointing to a device that allows users to look inside a battery to analyze the chemical or material changes and figure out, for example, why it failed.
Others are planning to use lab equipment to test ways to print paper-thin, flexible solar cells that are lighter and use less energy to produce than traditional panels.Cells that could be printed, much like newspapers, would make them more affordable and more available, while creating less waste, said J. Devin MacKenzie, who directs Washington Clean Energy Testbeds.
Some of the equipment at the lab will allow people to try out 10 different designs to see if they work and make a scaled-up version."This would take an hour to go from a new design to printing something structurally," MacKenzie said.
---
A competition with 'winners and losers'
SolarCity Corp. went public in late 2012, trading at around $10 a share. It's now worth about $60 a share. Several other solar firms are in the final stages of their own initial public offerings, trying to cash in on a growing equity market.Many nations are on the move towards renewable energy and I think this is really going to save our planet for the future generation.