The waterproof Polar M600 is an Android Wear™ smartwatch designed to suit an active lifestyle without compromises – a sports smartwatch from the smart sports watch people. #NowYouCan. In todays world of active sporting activity using the right tech wearable is really going to help you go monitor your health and go extra mile in whatever activity you wish to partake.
The best of both worlds
With Polar M600, you can enjoy the practicality of Android Wear and the power of Polar's sport features. Make the most out of your everyday life wherever you are – at the office, by the pool or setting your personal bests.

Buy Now
FEATURES
Smart Coaching
Polar M600 is a powerful smartwatch that comes with Polar's unique Smart Coaching features that turn your activity and training data into actionable insights. Train for a running event, get insights into your recovery and fitness level and much more. Polar Smart Coaching does the data-crunching for you so that you can focus on what's important. Learn more.Polar's exclusive Smart Coaching features provide detailed information about your fitness levels in different areas and guidance for improving them further.
Polar Flow
Polar Flow is the online window to your training, activity and sleep. Track your activity, analyze your progress and achieve more with Polar Flow – the complete fitness and training platform available on desktop and mobile. Learn more.
More with Android Wear
Take control of your future
Built on Google's Android Wear smartwatch platform, Polar M600 lets you make the most out of the ever-expanding world of Android Wear with apps for every need.
For iOS and Android
Polar M600 is compatible with phones running Android and iOS.* Battery life and functionality has been optimized for Android.*Android Wear requires a phone running Android 4.3+ or iOS 8.2+. Supported features may vary between platforms. Visit g.co/wearcheck with your phone to see if it's compatible. What are the differences between using M600 with an Android phone and an iOS phone.
Wrist-based heart rate monitoring
Polar M600 features the proprietary Polar wrist-based heart rate monitoring technology, optimized for Polar M600. Training with Polar M600 is convenient and easy. Simply tighten the band and you're ready to train.
Wrist-based heart rate: Makes heart-rate based training more convenient than ever, just tighten the band and start training. Sport-specific profiles:Create and customize profiles for different sports and get exactly the data and guidance you need to train effectively in each one.24/7 activity tracking:Track your activity 24/7 and get practical support to help you achieve your individual daily activity goal.
Sleep: Automatically tracks your sleep time and quality. Check and learn more about your sleeping patterns in the Polar Flow app and web service. Polar Flow:The exclusive Polar Flow service records detailed information about each training session, allowing you to monitor progress and plan further training quickly and effectively.
Waterproof: Polar M600 is waterproof (suitable for swimming, 10 meters, IPX8). Integrated GPS: Polar M600 includes fast and accurate GPS functionality, allowing you to see your speed, distance, and route.  Sensor compatibility:Polar M600 is compatible with the Polar H7 heart rate sensor.
More on M600 Smart Coaching
Activity Guide:Shows how active you've been during the day and gives practical guidance for reaching your daily activity goal. More ›. Activity Benefit: Gives feedback on your daily, weekly and monthly activity, showing how your active choices help you stay healthy. More › Smart calories: Lets you know exactly how many calories you've burned based on your weight, height, age, gender, your individual maximum heart rate (HRmax) and how hard you're training. More ›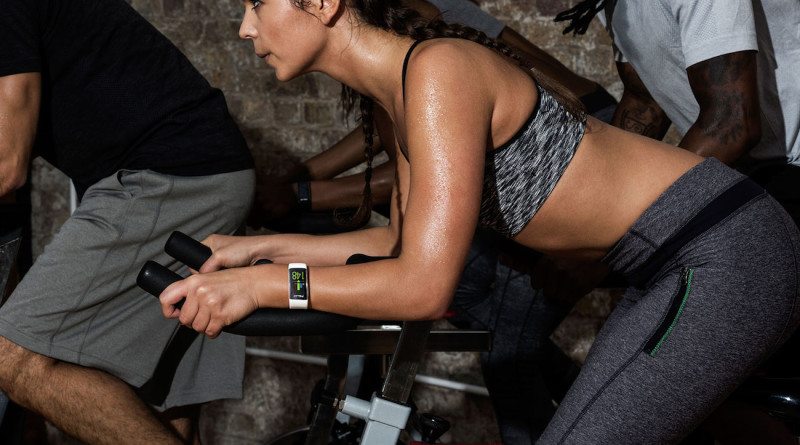 More on Smart Coaching
Training Benefit:Delivers motivating feedback immediately after training describing the effect of the session. More › Running Program:Train for a running event with a personal and adaptive training plan in Polar Flow. Choose from four different targets, 5K, 10K, half marathon and marathon, and get a training plan that fits you and your goals. Running index:Shows how your running performance is developing. More ›
Sport profiles:Polar provides over a hundred different sport profiles which enables you to choose the right one for your training sessions, and get sport-specific reports and feedback. All sport profiles are based on specific logic and give you the most accurate data, for example, about burned calories. Manage your sport profiles in the Flow web service.In fact M600 got it all, trust me on this,let me hook you up with one now.