Yesterday China and Russia joined diplomatic forces and called on North Korea, South Korea and the United States to sign up to a de-escalation plan designed to defuse tensions bumping around Pyongyang's missile program.The whole plan is to push North Korea to suspend its ballistic missile program.
Currently the US and South Korea simultaneously call a moratorium on large-scale missile exercises, both moves aimed at paving the way for multilateral talks.The initiative was arranged in a joint statement from the Russian and Chinese foreign ministries.This was after President Vladimir Putin and President Xi Jinping held wide-ranging talks in the Kremlin.
"The situation in the region affects the national interests of both countries," the joint statement said. "Russia and China will work in close coordination to advance a solution to the complex problem of the Korean Peninsula in every possible way."
Remember North Korea came out yesterday that it had successfully test-fired an intercontinental ballistic missile (ICBM) for the first time, on a trajectory that experts said could allow a weapon to hit the US state of Alaska.But why are the North Koreans always targeting USA?
According to Shanghai Daily, Beijing and Moscow used the same joint declaration to call on Washington to immediately halt deployment of its THAAD anti-missile system in South Korea, a move Washington says is necessitated by the North Korean missile threat.
The statement said Washington was using North Korea as a pretext to expand its military infrastructure in Asia and risked upsetting the strategic balance of power in the area.
"The deployment … of THAAD will cause serious harm to the strategic security interests of regional states, including Russia and China," the statement said.
"Russia and China oppose the deployment of such systems and call on the relevant countries to immediately halt and cancel the process of deployment."
North Korea ballistic missile test is a potential game-changing development in what may be the world's most dangerous nuclear standoff and a direct rebuke to US President Donald Trump's earlier declaration that such a test "won't happen!"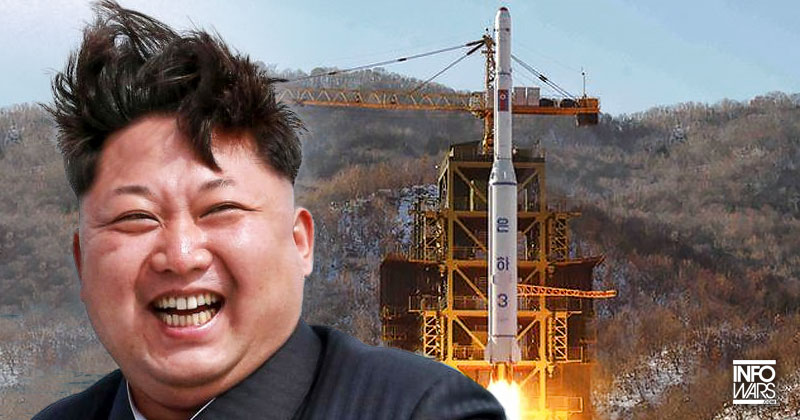 North Korea's Academy of Defense Science said the test of an ICBM — the Hwasong-14 — marked the "final step" in creating a "confident and powerful nuclear state that can strike anywhere on Earth."
north Korea is really raising its flags very high when it comes Nuclear ammunition. I can strongly say that they are in charge of Asian continent.I believe they really gaining grounds when it comes global nuclear powers.What do you also make of them?