Drones, will soon be a common sight over South African border zones, crime zones and city streets.This will help public safety and security officials and police departments discover the cost saving and efficiencies offered by drone patrol 'armies', says Airborne Drones.Airborne Drones is a South African based international manufacturer of enterprise grade drones.
According to Airborne Drones; "Drones provide the ideal solution to the problems and limitations faced by other surveillance methods such as GPS tracking, CCTV camera observation, biometric surveillance and ground patrols, Airborne Drones South Africa.Aerial surveillance is increasingly being harnessed for security monitoring;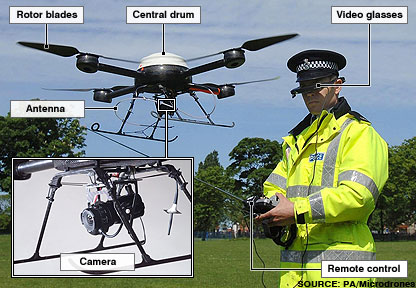 But traditionally, this has been carried out using helicopters – which are costly to deploy – and with drones controlled by a user – which can be somewhat limited in terms of operating hours.
However, drone surveillance does present an easier, faster, and cheaper method of data collection, as well as a number of other key advantages.
Specialised security drones can enter narrow and confined spaces, produce minimal noise, and can be equipped with night vision cameras and thermal sensors.
This allows them to provide imagery that the human eye is unable to detect. In addition, these UAVs can quickly cover large and difficult-to-reach areas, reducing staff numbers and costs, and do not require much space for their operators."
Autonomous, long-range security drones are at the vanguard of new policing methods, says Airborne Drones South Africa. "Offering live video feeds to ground control stations, these drones can range autonomously over pre-programmed flight paths for extended periods of time, allowing for ongoing routine patrols across wide areas such as borders, maritime regions and high security installations.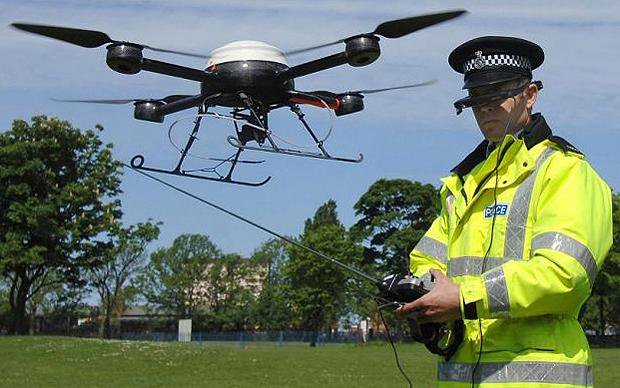 Should an incident be detected, ground crews can then follow objects or intruders from a safe distance, providing visual support to safety and security teams. UAVs can provide detailed visual documentation of sites, enabling effective analysis, risk management and security planning."
"Drones are ideally suited for reconnaissance or rapid situation awareness with application for ground force units to detect and monitor potential threats, and they also provide an additional oversight in instances where security guards are deployed to ensure their adherence to patrolling routines.
Their speed, size, maneuverability and additional technologies make UAVs the perfect supplement to ground security teams seeking to perform monitoring tasks more quickly and efficiently. Drones have a competitive edge over stationary cameras, as intruders can't easily step out of sight, and they can cover areas that are normally out of reach.
Security drones add a whole new dimension to surveillance, safety and security, and as such, we can expect them to be commonly in use in every country in the world within just a few years," says Airborne Drones.Numerous countries are already rolling out security drones to support their public safety and defense initiatives, says Airborne Drones.