The era has come for the globe to take a different dive into a different form of digital reality. A few years ago, Mark Zuckerberg, chief executive of Facebook and one of tech's shrewdest seers, made a huge bet on a new technology, virtual reality, buying Oculus VR, one of the most prominent start-ups in the industry, for more than $2 billion.His dream of bringing virtual reality to the masses still has not come true.
Virtual reality (VR) technology is still around a decade away from providing consumers with a good VR experience, Facebook CEO Mark Zuckerberg told a courtroom on Tuesday.Zuckerberg spoke on behalf of Facebook-owned VR company Oculus amid accusations the company stole technology that went into building the Oculus Rift VR headset. The case is ongoing, however, Zuckerberg's testimony provided an important insight into how VR industry thought leaders view progress for the nascent — and perhaps, overhyped — technology.
VR development is still in its early stages. "It's going to take five or 10 years of development before we get to where we all want to go," Zuckerberg noted. The company plans to invest some $3 billion into further building out the technology. While specific details were scarce, this is likely in part due to the current processing power available to much of the consumer market. For example, smartphone-powered VR headsets like the Samsung Gear VR have the best chance at large-scale adoption because of the proliferation of smartphones; computer-powered headsets provide a much more complex and immersive experience.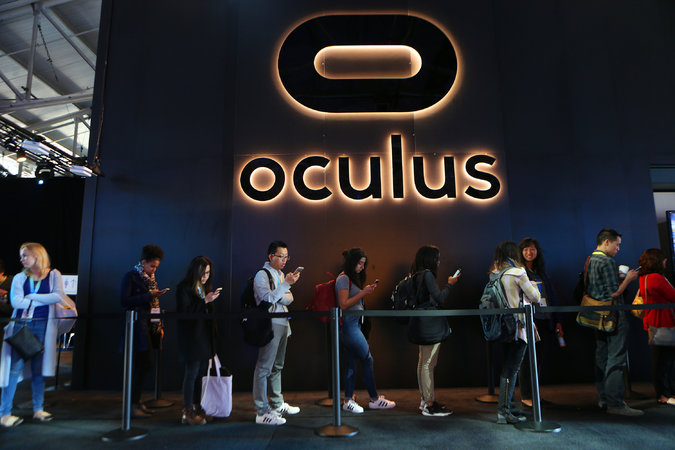 Facebook CEO Mark Zuckerberg sees virtual reality as a future computing platform that his company has a chance to own, though he admits it may take 5 – 10 years to bring it to the masses.Members of the press had a rare opportunity to get a more unfiltered view into the future of Facebook's virtual reality ambitions as Zuckerberg took to the stands today to testify in a $2 billion lawsuit surrounding the origins of Oculus, a VR company it acquired in March of 2014.
At the heart of its case is the claim that Oculus acquired information from former ZeniMax employee and current Oculus CTO John Carmack that was instrumental to the creation of the the company's core technology, help that ZeniMax was never compensated for.
Zuckerberg told the courtroom that the company will likely invest more than $3 billion over the next decade to bring VR to hundreds of millions of users, the NYTimes reports.
 Zuckerberg has already invested heavily in its VR play. Zuckerberg testified that prior to its acquisition, then-Oculus CEO Brendan Iribe was asking for $4 billion for the VR company. Facebook and Oculus eventually settled on a $2 billion purchase price along with $700 million in employee retention and $300 million in milestones.
These figures all show the dedication that Zuckerberg has to Facebook furthering its grasp on the virtual reality industry, something it likely hopes to spend billions innovating on not paying legal damages for.
Mark Zuckerberg has a very great dream for virtual reality and we all are waiting for the da this great TECH dream will shape the worlds point of view in our physical world
Story Credits: NeworkTimes , businessinsider