(Auto Express) -The Edge Vignale is Ford's most expensive yet. Is there enough luxury to justify the cost? Ford created the Vignale range to prevent regular customers of high-end editions of its cars from jumping across to premium brands. The Vignale versions of the S-Max and Mondeo have been selling in modest numbers – as per Ford's target – but now the firm is stretching the sub-brand to new limits with its most expensive Vignale yet: the Edge.
The Edge Vignale comes in a couple of flavours, both four-wheel drive. The more modest version has a 178bhp 2.0-litre diesel engine and a six-speed manual gearbox; the range-topper we're testing here gets a more potent 207bhp twin-turbocharged version of the same motor, and a six-speed dual-clutch auto box.
The Vignale trim brings exclusive paint finishes and a different polished chrome wheel, making the Edge look even more American than it already is (it's manufactured in Canada, in fact). Inside, you get fine-quality quilted leather that feels a bit plusher than Ford's regular fare, plus embellishments on the fascia to break up the swathes of black plastic.
Vignale is as much about customer care as it is cabin flourishes, though. You get access to a phone-based concierge, and your dealer will be at your beck and call on everything from servicing to the occasional free car wash when you're passing. These are harder elements to review, naturally, so you'll have to decide how valuable they are.
These factors aside, the Vignale has the same pros and cons as a regular Edge. It feels like a big car when you're positioning it on the road, and there appears to be half a tennis court's worth of dashboard top ahead of you, because you're sitting so far away from the bulkhead. But the overall scale of the thing means that even with sub-optimal packaging, there's enough space on board for five adults, and a boot that'll put a BMW X3's to shame.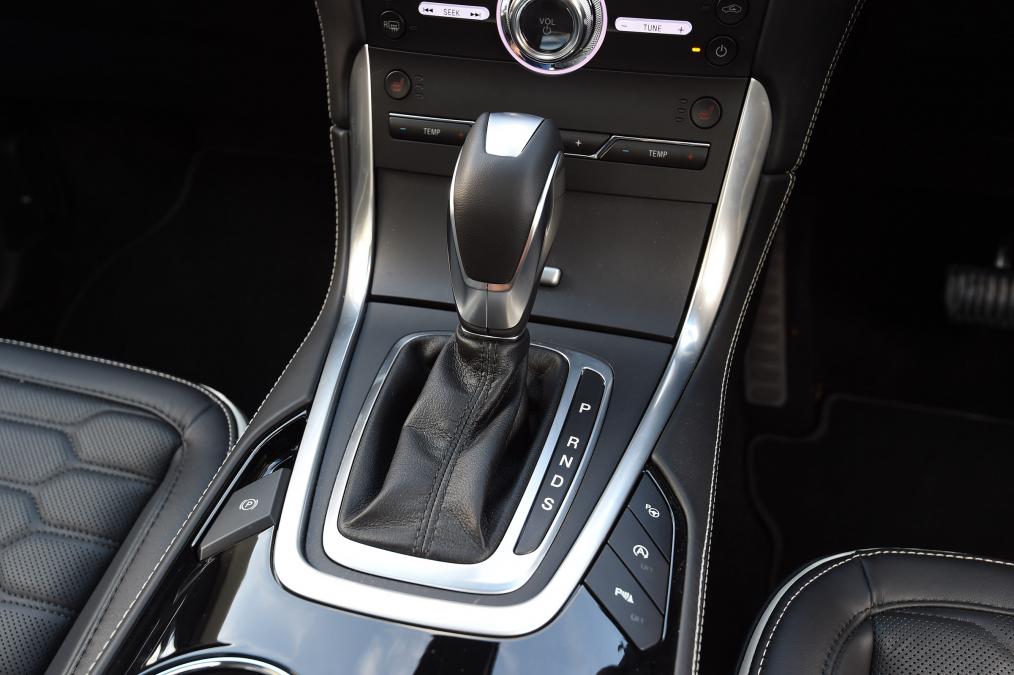 The Edge retains its sense of scale when you're driving it; even with 450Nm of torque, the twin-turbodiesel never feels entirely comfortable with the size of car it's being asked to propel, and the slightly clumsy dual-clutch gearbox doesn't help it much.
The transmissions you'd find in a BMW or a Mercedes SUV – the sort of cars the Edge Vignale is designed to prevent Ford customers from buying – are more accomplished. Equally, the Edge's motor isn't quite as smooth as you'd find in the German cars, although it's far from unbearable.
The chassis set-up is perhaps the car's weakest point, because the suspension doesn't do a particularly good job of keeping the Edge's body roll in check through corners. This would be an acceptable trade-off if the overall ride was super-smooth, but those 20-inch alloy wheels allow bigger potholes and bumps to resonate through to the cabin. The steering isn't particularly communicative, either, so the overall experience on anything other than a motorway is not that satisfying.
And now to the price – and you may want to take a seat at this point. Neither Edge Vignale is cheap; the manual version costs almost £39,000, while the auto will set you back £41,165 – or, if you add the options fitted to our test car, a few grand beyond that.
source:autoexpress.co.uk