France and Germany partners to Build 5th Generation Fighter Jets,they recently announced their intention to work together to develop a new advanced "European" military fighter jet. Though the final plan is still underway, these defense decision appears to be wrapped up in a number of political and economic considerations.
This joint project could potentially see the end the German military's interest in the controversial F-35 Joint Strike Fighter.
In recent times, France and Germany are among the most enthusiastic proponents of the further integration of the EU. They are sometimes described as the "twin engine" or "core countries" pushing for moves.
These defense deal emerged in a larger document the two countries published following a joint cabinet meeting on July 13, 2017. In addition to the new fighter jet, the white paper outlined Franco-German cooperation on an upgraded Tiger attack helicopter, air-to-ground missiles, drones, heavy tanks, and artillery.
The Fighter Jet Deal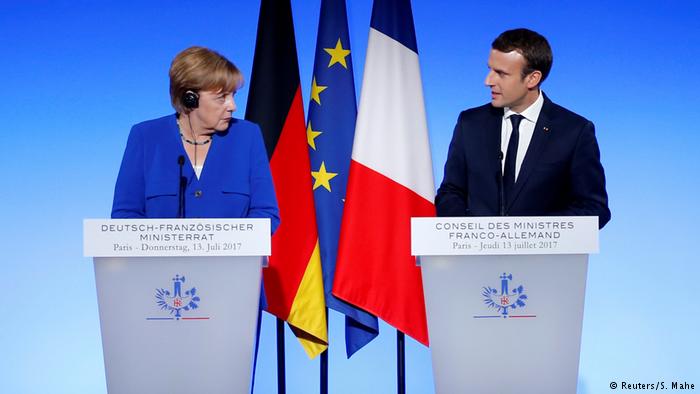 According to DW, The two countries are to work together on a series of defense projects. They include a long-term replacement for their current fleets of fighter planes, a joint indirect fire artillery system and a new "major ground combat system."
"The aim of this joint fighter jet project is to do research and development together… to use it together… and to coordinate on exports," Macron said as he described it as "a profound revolution."
Europe's two fighter jets are the Rafale made by Dassault and the Eurofighter, a joint project between Germany, Britain, Italy and Spain.Some of the projects would be opened up to other European countries once they are "sufficiently developed," they said.
Speaking later in the day in a defense policy speech, Macron said French military spending would be increased from next year in order to reach a target of two percent of economic output by 2025. "It's a considerable effort, considering the current context of budgetary constraints,"
Macron said. Defense spending would reach 34.2 billion euros ($38.98 billion) in 2018, including 650 million euros for external operations, Macron said.
The relations between France and Germany, datees back since 1871, according to Ulrich Krotz,the relation has three grand periods: 'hereditary enmity' (down to 1945), 'reconciliation' (1945–63) and since 1963 the 'special relationship' embodied in a cooperation called Franco-German Friendship (French: Amitié franco-allemande; German: Deutsch-Französische Freundschaft).