As every country continue to showcase its defense power, France have also come out with its military strength by showing  their military power in NATO war Games .The French Armed Forces encompass the French Army, the French Navy, the French Air Force, the French National Guard and the National Gendarmerie of France. The President of France heads the armed forces, with the title "chef des armées" ("chief of the armed forces").
French Leclerc tank crew maneuvers and fires during the Strong Europe Tank Challenge (SETC). The SETC is a competition designed to project a dynamic presence, foster military partnership, promote interoperability, and provides an environment for sharing tactics, techniques and procedures between NATO nations. Platoons from six NATO and partner nations are in the competition.





The President is the supreme authority for military matters and is the sole official who can order a nuclear strike. France maintains the tenth largest defense budget in the world and the second largest armed forces in size in the EU.France also maintains the third largest nuclear deterrent behind only Russia and the United States.
Today, French military doctrine is based on the concepts of national independence, nuclear deterrence (see Force de frappe), and military self-sufficiency. France is a charter member of NATO, and has worked actively with its allies to adapt NATO—internally and externally—to the post-Cold War environment.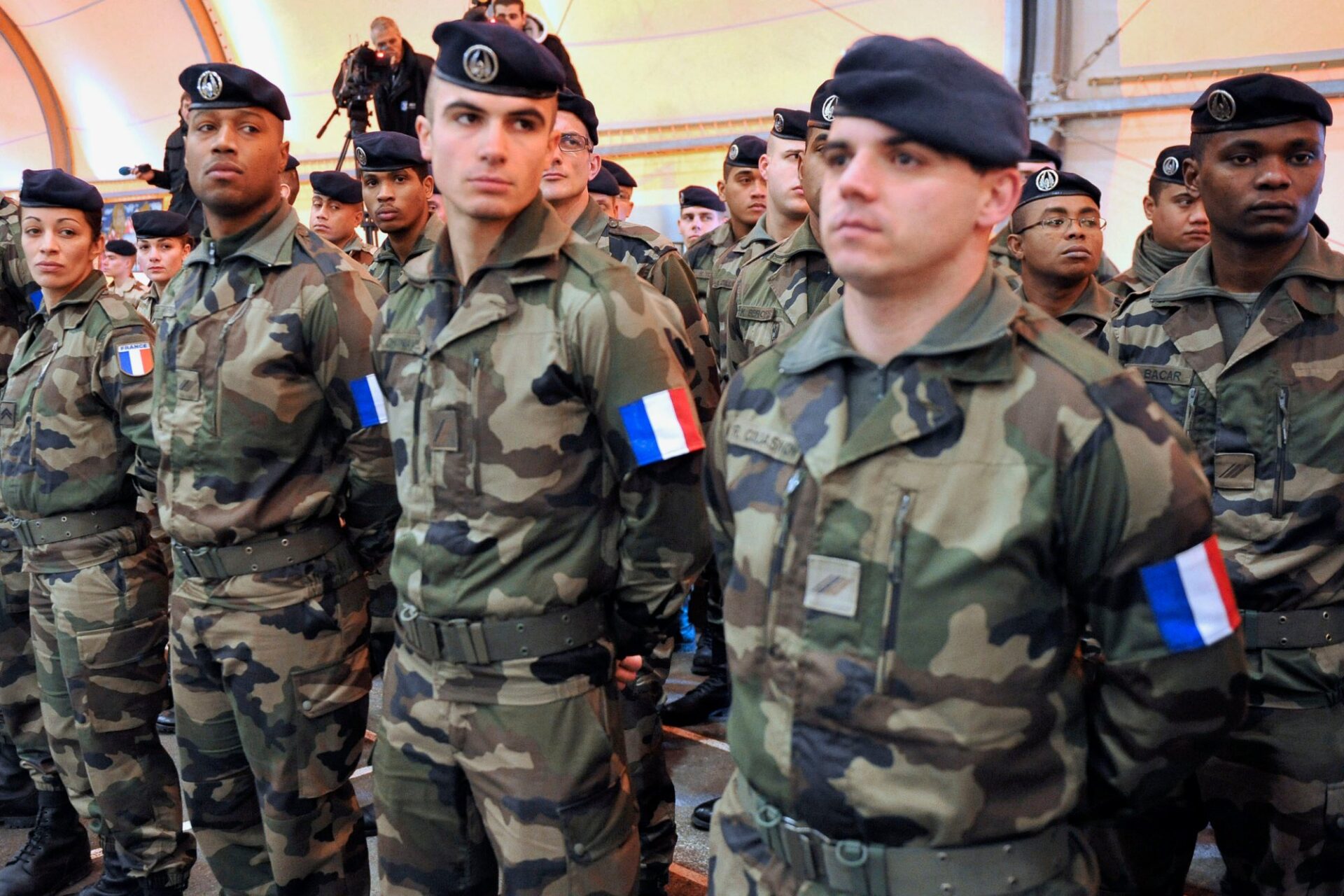 In December 1995, France announced that it would increase its participation in NATO's military wing, including the Military Committee (France withdrew from NATO's military bodies in 1966 whilst remaining full participants in the Organization's political Councils).
France remains a firm supporter of the Organization for Security and Co-operation in Europe and other cooperative efforts. Paris hosted the May 1997 NATO-Russia Summit which sought the signing of the Founding Act on Mutual Relations, Cooperation and Security. Outside of NATO, France has actively and heavily participated in both coalition and unilateral peacekeeping efforts in Africa, the Middle East, and the Balkans, frequently taking a lead role in these operations.




France has undertaken a major restructuring to develop a professional military that will be smaller, more rapidly deployable, and better tailored for operations outside of mainland France. Key elements of the restructuring include: reducing personnel, bases and headquarters, and rationalist ion of equipment and the armaments industry.