Ghanaian lady Bozoma Saint John is Uber's new brand manager, but until June 2017, she was a marketing executive at Apple Music after joining the company in its acquisition of Beats Music.
"I want things to be great for people of color and for women," Saint John said in a CBS This Morning interview with Gayle King on Friday. "And it's not going to be easy. There are going to be lots of challenges, I'm sure there will be frustrating days, I'm sure there will be times I cry, but I'm hopeful. I can see the larger picture."
Uber's first chief brand manager, Bozoma Saint John, has a lot of work to do restoring the shine to the ride hailing company that has been dogged by allegations of gender bias in the workplace and publicly outrageous behavior by its executives.But Saint John, who grew up in Colorado Springs, says she's up to the task.
Her Early Life
Saint John was born in Ghana to Rev. Dr. Appianda Arthur and Aba Arthur (née Enim).The family moved to Colorado Springs when she was 14.
Her father was a clarinet player and member of the Ghanaian army before emigrating to the United States to attend graduate school. Saint John cites her father as her biggest inspiration.In 1999, she graduated from Wesleyan University with an English major. Her father received a PhD in ethnomusicology in 1977, also from Wesleyan.
Her Track Record
2015: Billboard, Top Women in Music
2016: Billboard, Female Executive of the Year
2016: Fortune, 40 Under 40
Fortune, Disruptors
Fast Company, 100 Most Creative People
Ad Age, 50 Most Creative People, Innovators & Stars 40 Under 40 feature
Ebony, 100 Powerful Executives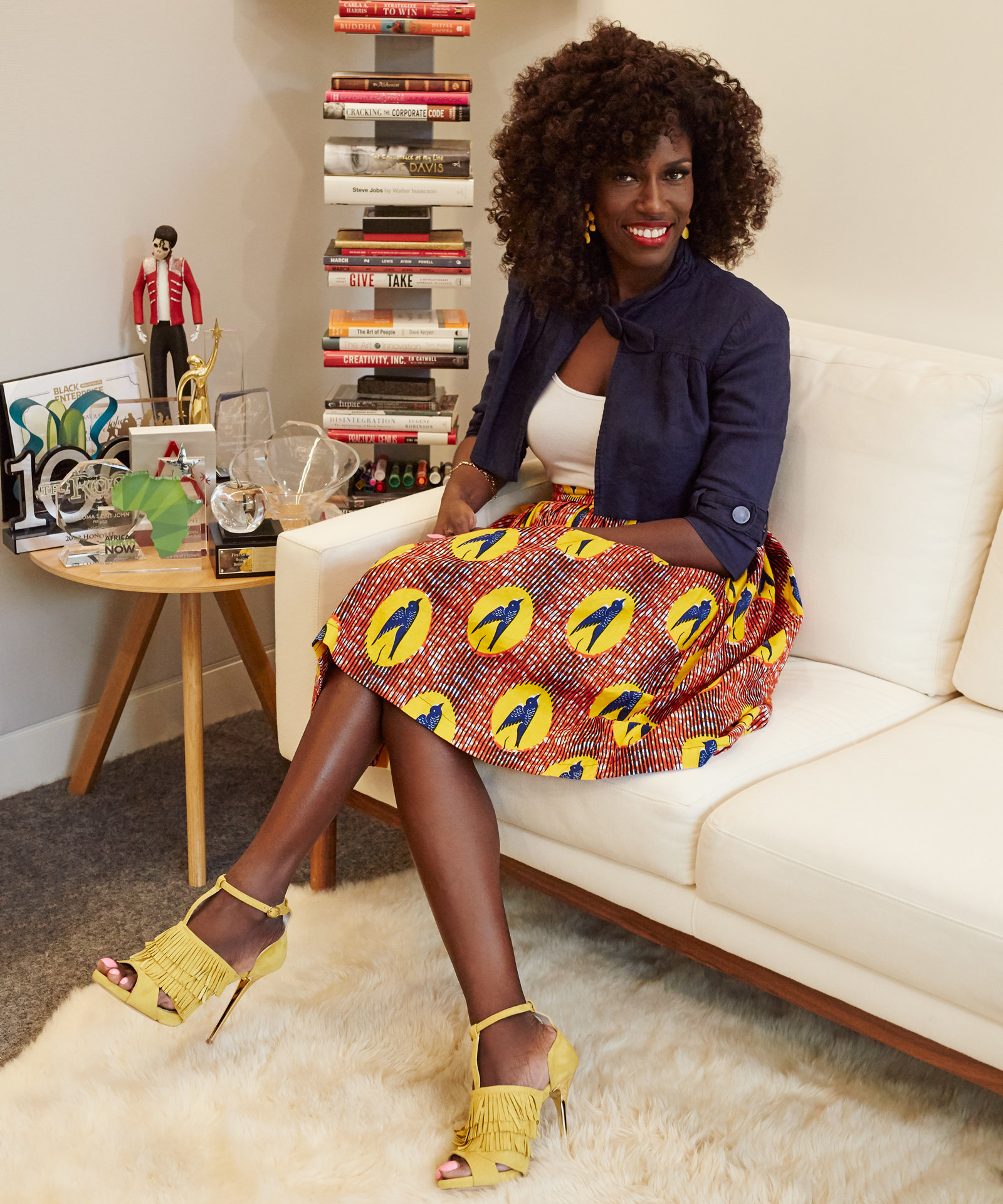 According to sources, Before she took at job at Uber last month, Saint John led Apple Music's global consumer marketing division, and before that ran PepsiCo's music and entertainment marketing division at PepsiCo for three years.
During the interview, Saint John also talked about growing up in Colorado.She described her transition to her new job in Silicon Valley as similar to her experience immigrating to the U.S. from Ghana when she was 12.
'It feels like the immigration story," Saint John said, noting that when she immigrated to Colorado Springs, her family was the first Ghanaian family in the city.
"But by the time I went to college, there were four or five families who were there. I feel the same way now. I've already seen it happen. If I'm there and people can see me, maybe you'll come along too. This is a call to action, I'm right here."
In Colorado Springs, Saint John was undaunted by her difference — a tall, black woman, as Gayle King described her — and quickly began to learn about her new community and society.
"I turned it into an opportunity to get to know the people around me," she said. "Studying pop culture, watching TV shows, watching movies, listening to the radio. At school I could talk about what other kids were talking about. Maybe I wouldn't seem so strange if I connected with them on the level they were used to."
Saint John is taking on a role as brand manager in a time where her company's image needs a significant change.Uber fired 20 employees amid numerous sexual harassment claims, and just days after Uber executive David Bonderman resigned after making a sexist joke during a company meeting on sexual harassment, chief executive Travis Kalanick stepped down.
Source:Denver Post