The Tech giant is bringing on board very futuristic smart phone computing technology called google lens.Google Lens is a set of vision-based computing capabilities that allows your smartphone to understand what's going on in a photo, video or live feed.The technology basically turns the camera from a passive tool that's capturing the world around you to one that's allowing you to interact with what's in your camera's viewfinder.





All you have to do is, just point your phone at a flower and Google Lens will tell you, on the screen, which type of flower it is; or, aim the camera at a restaurant sign to see reviews and other information pop up. The new AI system is heading to Google Photos and Assistant first.
At Google's I/O developer conference, CEO Sundar Pichai announced a new technology called Google Lens. The idea with the product is to leverage Google's computer vision and AI technology in order to bring smarts directly to your phone's camera. As the company explains, the smartphone camera won't just see what you see, but will also understand what you see to help you take action.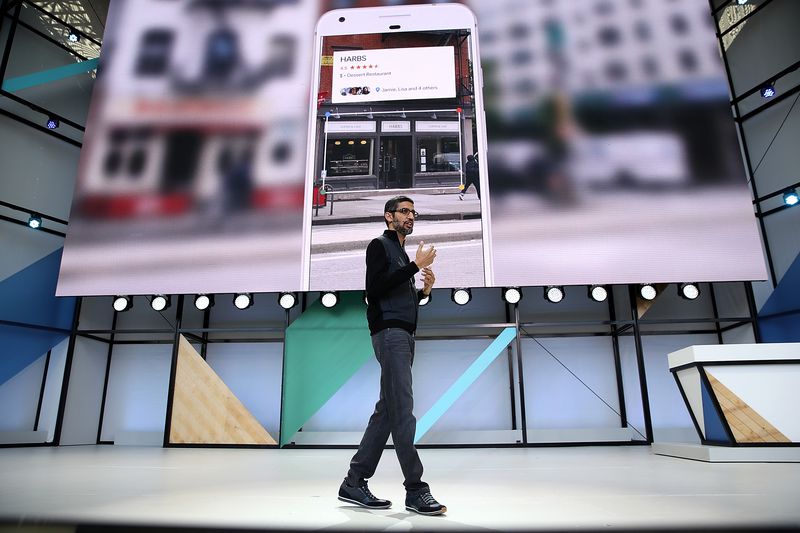 During a Google Home demonstration, the Tech-Giant showed how Lens would be integrated into Google Assistant. Through a new button in the Assistant app, users will be able to launch Lens and insert a photo into the conversation with the Assistant, where it can process the data the photo contains.




To show how this could work, Google's Scott Huffman holds his camera up to a concert marquee for a Stone Foxes show and Google Assistant pulls up info on ticket sales. "Add this to my calendar," he says — and it does.
Pichai showed how Google's algorithms could more generally clean up and enhance photos — like when you're taking a picture of your child's baseball game through a chain-link fence, Google could remove the fence from the photo automatically. Or if you took a photo in a low-light condition, Google could automatically enhance the photo to make it less pixelated and blurry.
Google is really bringing the future more closer than you may ever think off.Our satellites are catching a glimpse of all the updates on google lens.To me is mind blowing what do you also make of this technology?