Google will soon train 10 million Africans over the next five years in an effort to make them more employable and resourceful.Google also hopes to train 100,000 Africans to develop world-class applications that will benefit the whole world at large.
According to the Google an initial focus will be on Nigeria, Kenya and South Africa. This was announced by Googles' global Chief Executive Office, Sundar Pichai at the Google conference held in Nigeria, Lagos.According to IT News Africa;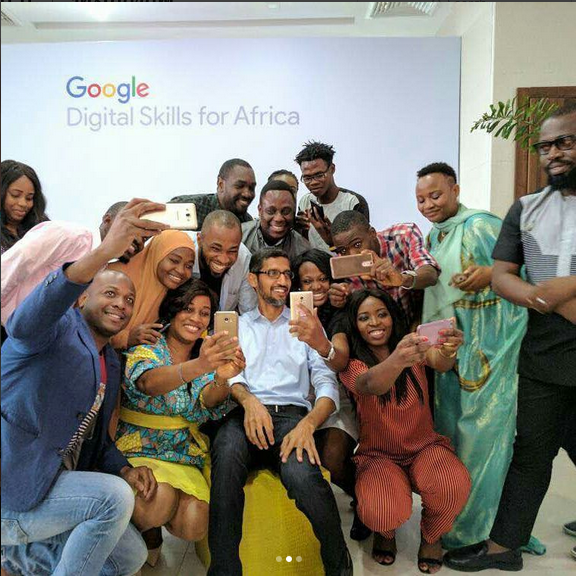 According to Sundar Pichai, said, "We also want to invite nonprofits from across the continent to share their ideas for how they could impact their community and beyond. So we're launching a Google.org Impact Challenge in Africa in 2018 to award $5million in grants. Any eligible non-profit in Africa can apply, and anyone will be able to help select the best ideas by voting online,"
Pichai also announced that Google's charitable arm, Google.org, is committing $20 million over the next five years to nonprofits that are working to improve lives across Africa.The tech firm will further give initial grants worth $2.5 million to non-profit African startups to provide free access to learning for 400,000 low-income students in South Africa and Nigeria.