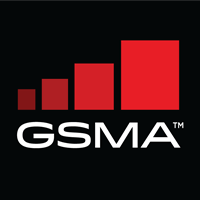 GSMA predicts tremendous mobile subscriptions growth in Sub-Saharan Africa during the Africa edition of GSMA Mobile 360 Africa event, currently underway in Tanzania.
Mobile 360 – Africa features keynote presentations, panel discussions, start-up pitches, innovation showcase, and more designed to reflect the interests and concerns of mobile operators and other ecosystem players in the region.
The whole event began on the 11th July and will come to an end on the 13 July in Dar es Salaam, Tanzania.Last year, Mobile 360 – Africa brought operators, government officials, ICT, finance, NGO, and media leaders across Sub-Saharan Africa and beyond to elevate access across the region with focus on digital inclusion, network coverage and customers' quality of experience.
The report shows that the number of unique mobile subscribers in Sub-Saharan Africa will grow from 420 million, which is equal to 43% of the region's population at the end of 2016, to 535 million or 50% of the population in 2020 – making it the fastest growing region in the world (in terms of mobile subscriptions) over the five year period.
Mats Granryd, Director General of the GSMA has highlighted the report's finding that the surge in subscriptions in Sub-Saharan Africa's mobile ecosystem will result in a growing contribution to regional GDP, jobs, innovation and socio-economic development.

"Sub-Saharan Africa will be a key engine of subscriber growth for the world's mobile industry over the next few years as we connect millions of previously unconnected men, women and young people across the continent. Mobile is also offering sustainable solutions that address the lack of access to services such as health, education, electricity, clean water and financial services, which still affect large swathes of the population."
Representatives that attended this event were able to share ideas and best practices, discuss trends and innovations, learn from keynotes and workshops, and meet potential customers and business partners. We brought over 850 representatives from across 27 African nations to discuss the mobile industry.
Mobile 360 – Africa is the place to meet with leaders from across Africa's digital and mobile ecosystem, including governments and regulatory authorities. The event offers a range of opportunities to advance your business, grow your customer base, exchange ideas, and more.
Each pass includes access to the full slate of activities presented at Mobile 360 – Africa. This includes access to all conference sessions, GSMA Programme seminars, conference presentations, showcase area, daily lunches, networking breaks throughout the event.We promise to give you all the updates that proceeds out of the whole event.