Mark Zuckerberg (Facebook founder and my role model)  have being awarded a degree by Harvard university, after he dropped out of college.This happened after he delivered his open message at Harvard's 366th Commencement Day.I personally saw this in the shadows, this to me was the main reason he was chosen for the open address.
Harvard University have this take on that; "Facebook founder and CEO Mark Zuckerberg will be the principal speaker at the Afternoon Program, sharing Harvard's 366th Commencement Day spotlight with a host of honorees at the top of their fields.Mark Zuckerberg, who founded Facebook in 2004, is the featured speaker at the Afternoon Program of Harvard's 366th Commencement. Zuckerberg is Facebook's chairman and CEO.





In 2010, Time magazine named him Person of the Year and Vanity Fair magazine listed him among its "top 100 most influential people of the information age." In 2016, Forbes magazine named him among its 10 "World's Most Powerful People."
Zuckerberg has also emerged as a major philanthropist, having pledged to direct tens of billions of dollars to a range of causes. Over their lifetimes, he and his wife, Priscilla Chan, a pediatrician and 2007 Harvard College graduate, have pledged to donate 99 percent of their Facebook shares through the Chan Zuckerberg Initiative (CZI), which is committed to advancing human potential and promoting equal opportunity. Zuckerberg studied computer science at Harvard University before moving Facebook to Palo Alto, Calif.
The 33-year-old tech titan, who dropped out the college to found the pioneering social network company, has been on a nostalgia trip during the week leading up to Harvard's commencement. On Tuesday, he live-streamed a visit to the dorm room where he started the website he initially called "thefacebook.com" and made available just to his classmates.
"This is literally where I sat. And I had my little laptop here and this is where I programmed Facebook. It took me about two weeks," Zuckerberg said in the video. "This is where it happened."

College years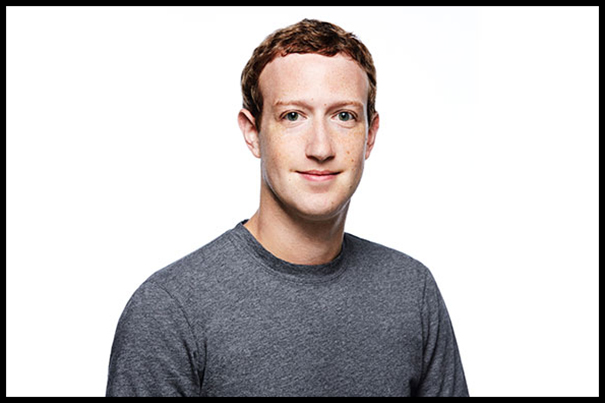 Vargas noted that by the time Zuckerberg began classes at Harvard, he had already achieved a "reputation as a programming prodigy". He studied psychology and computer science and belonged to Alpha Epsilon Pi and Kirkland House. In his sophomore year, he wrote a program that he called CourseMatch, which allowed users to make class selection decisions based on the choices of other students and also to help them form study groups.
A short time later, he created a different program he initially called Facemash that let students select the best looking person from a choice of photos. According to Arie Hasit, Zuckerberg's roommate at the time, "he built the site for fun". Hasit explains:




We had books called Face Books, which included the names and pictures of everyone who lived in the student dorms. At first, he built a site and placed two pictures, or pictures of two males and two females. Visitors to the site had to choose who was "hotter" and according to the votes there would be a ranking
The site went up over a weekend, but by Monday morning, the college shut it down, because its popularity had overwhelmed one of Harvard's network switches and prevented students from accessing the Internet. In addition, many students complained that their photos were being used without permission. Zuckerberg apologized publicly, and the student paper ran articles stating that his site was "completely improper."
The following semester, in January 2004, Zuckerberg began writing code for a new Web site.On February 4, 2004, Zuckerberg launched "Thefacebook", originally located at thefacebook.com.




Six days after the site launched, three Harvard seniors, Cameron Winklevoss, Tyler Winklevoss, and Divya Narendra, accused Zuckerberg of intentionally misleading them into believing he would help them build a social network called HarvardConnection.com, while he was instead using their ideas to build a competing product.The three complained to The Harvard Crimson, and the newspaper began an investigation in response.
Following the official launch of the Facebook social media platform, the three filed a lawsuit against Zuckerberg that resulted in a settlement.The agreed settlement was for 1.2 million Facebook shares that were worth US$300 million at Facebook's IPO.
As we speak many are expressing their views about his honor degree. What is your views about this?