(CNBC)– The 2018 Mobile World Congress (MWC) officially kicked off in Barcelona, Spain, on Monday, and a wave of new smartphones have already been released.
With 5G technology taking an increasing share of the spotlight, as top executives stress the importance of the next generation of mobile networks, smartphones are still very much center stage.
After smartphones saw a global decline in sales in the fourth quarter of 2017, the pressure is on for phone makers to captivate audiences at this year's MWC.
From the widely anticipated Samsung Galaxy S9 to the return of Nokia's "banana phone," CNBC takes a look at the smartphones being unveiled at MWC.
Nokia 8 Sirocco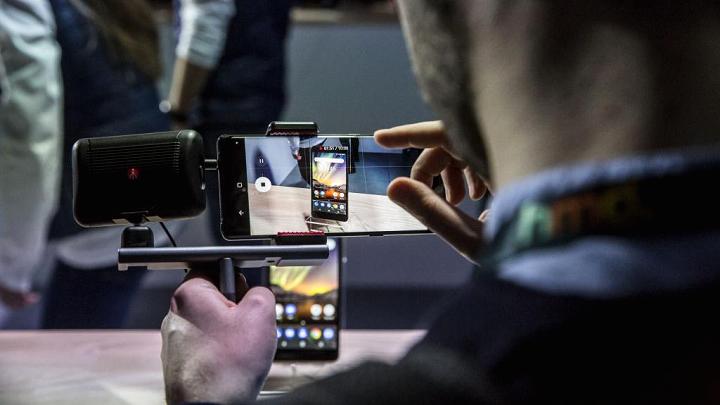 HMD Global, the Finnish company that owns the rights to make Nokia-branded phones, revealed a number of smartphones Sunday, including a high-end model that competes with the likes of Samsung and Apple.
The Nokia 8 Sirocco runs on Android's operating system (OS), and boasts a 5.5-inch curved display, a dual camera and wireless charging.
The phone will be released in April. HMD has not said whether it will be made available to the U.S. through a carrier.
Price: 749 euros ($921).
Nokia 8110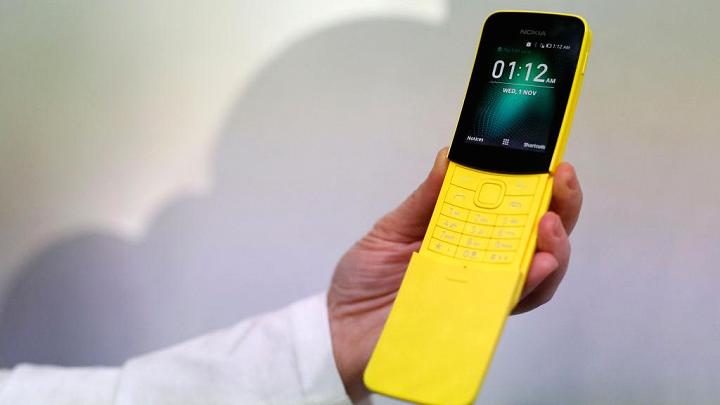 In 2017, HMD brought back a blast from the past — the iconic Nokia 3310.
This year, it has done something similar with the return of the Nokia 8110, otherwise known as the "banana phone," which was popularized by the 1999 science-fiction movie "The Matrix."
The reincarnated Nokia 8110 comes in either black or yellow. The phone runs on Linux-based Kai OS — which is adding Facebook, Google and Twitter apps — and can connect to a 4G network.
It will be available in May.
Price: 79 euros ($97)
LG V30S ThinQ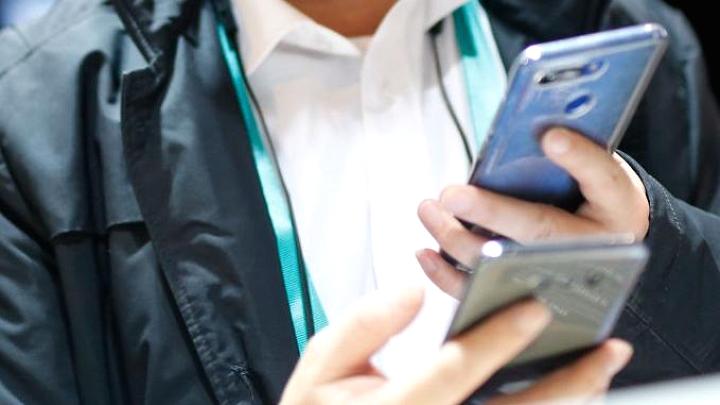 LG introduced an updated version of its V30 phone on Sunday.
It shares a lot of similarities with the V30. LG's new phone retains its predecessor's dual camera set up, six-inch OLED display and runs on Android.
What differentiates the V30S ThinQ from the original V30 is memory and artificial intelligence. It has 6GB of RAM, more than the V30's 4GB, and internal storage ranging from 128GB to 256GB, double the V30's 64GB to 128GB.
LG's new phone also introduced AI Cam, a camera that uses machine learning to automatically alter colors to optimize photographs.
LG has yet to announce a release date and price for the V30S ThinQ.
Samsung Galaxy S9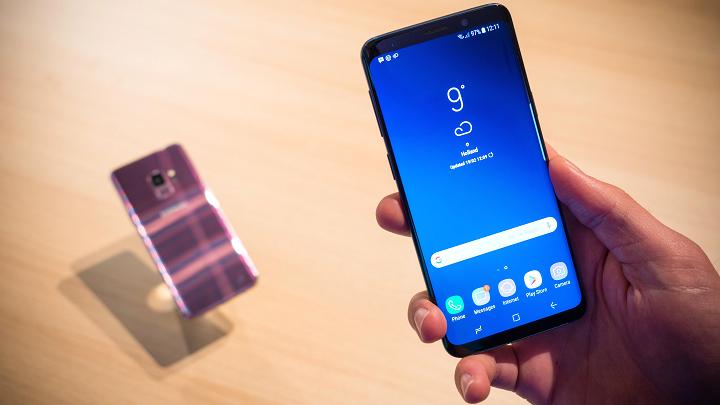 Samsung unveiled the latest version of its flagship Galaxy line of phones on Sunday.
The Samsung Galaxy S9 has a similar look to the S8. The biggest differences between the two seem to lie in the S9's camera, which lets users take better quality pictures in low-lit settings, and includes a slow motion feature with a frame rate of 960 frames per second.
The phone debuted a form of augmented reality (AR) to compete with that of Apple's iPhone X. It's called AR Emoji, and it allows users to take a selfie and turn the picture into an emoji that they can customize.
The S9 comes in two versions: the S9, which has a 5.8-inch display, and the S9+, which has a 6.2-inch display.
The phone is available for pre-order, and will be released in March.
Price: The S9 will cost 849 euros ($1,047) and the S9+ will cost 949 euros ($1,170).
Sony Xperia XZ2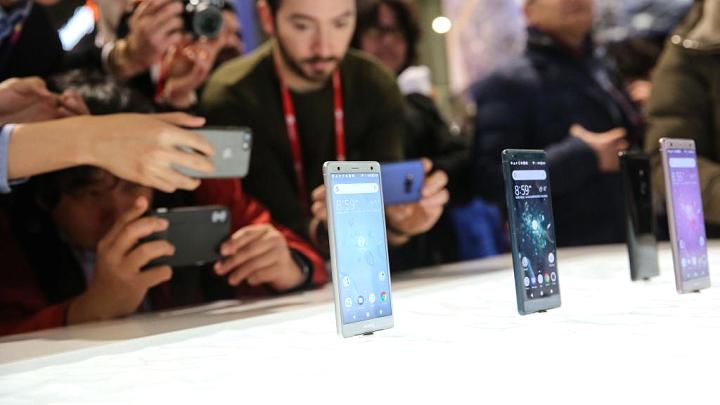 Sony's flagship Xperia X72, launched on Monday, features a number of upgrades to the X71.
It has 4K high dynamic range (HDR) video recording, which accentuates the contrast between light and dark colors to make an image look more realistic.
The phone also includes a vibration engine called the Dynamic Vibration System. This makes it vibrate when a user is listening to or watching content.
It has a 5.7-inch screen, a curved Gorilla Glass 5 back and wireless charging.
A smaller five-inch display version of the phone, the Xperia Compact, will also be released. It will not include the Dynamic Vibration System or wireless charging, and it will have a plastic back rather than glass.
The phone's price and release date are yet to be announced.
Source:: CNBC