HTC Vive is a virtual reality headset developed by HTC and Valve Corporation. This headset is designed to utilize "room scale" technology to turn a room into 3D space via sensors, with the virtual world allowing the user to navigate naturally, with the ability to walk around and use motion tracked handheld controllers to vividly manipulate objects, interact with precision, communicate and experience immersive environments.
Valve Corporation (commonly referred to as Valve) is an American video game developer and digital distribution company headquartered in Bellevue, Washington. The company is known for the Half-Life, Counter-Strike, Portal, Day of Defeat, Team Fortress, and Left 4 Dead series, Dota 2, and its software distribution platform Steam.
---
Last month the Tracker and Deluxe Audio strap for Vive VR was announced.This time round HTC has thrown more light on the additional features they are bringing on board.
The most fascinating aspect of the pair is that, the Vive Tracker, will be available for developers to order on 27 March for $100, with the peripheral tracker allowing you to bring real world objects into the virtual realm.
While this is good news for developers, it's not known when exactly consumers will be able to pick up the Tracker, besides HTC's hint that it would be available later in the year. Whether the price remains the same is also up in the air.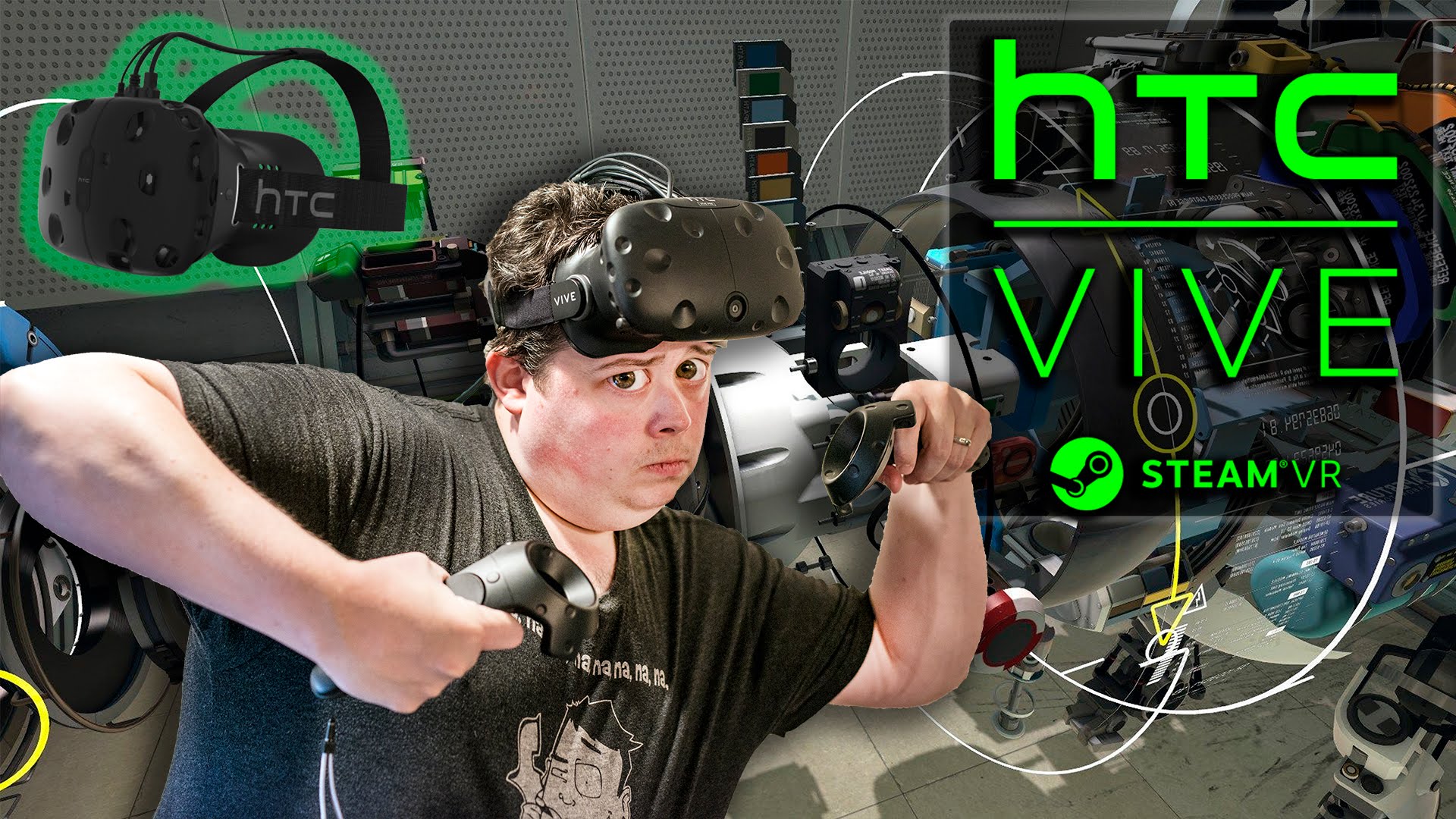 Also, the Deluxe Audio Strap is set for pre-orders on 2 May for the same price of $100, the deliveries is set to drop to consumers by June. It's essentially a pair of integrated headphones akin to the Oculus Rift's, which is a healthy upgrade on having to plug in your own when strapping on the headset. HTC also noted that the strap will be integrated into the Business Edition of the Vive for no extra cost.
We were impressed with the 10cm-wide Tracker when we tried it out at CES 2017, though the potential success of this attachment will largely sit on the shoulders of developers getting a first look. Thankfully, there are already encouraging applications in the works.
 HTC vive is changing the arena of gamers with an advance Virtual Technology.Grab your gaming gadget now, in order to enter the planet of top gamers.HTC is about to change the realm of VR gaming experience.