India have taken down USA to become Facebook's #1 user-base country.According to Facebook user base reports, India has overtaken the United States to become the Facebook most largest user base country.The report was released on July 13th, According to Facebook report, a total "potential audience" of 241 million active users in India, compared to 240 million in the United States.
In Previous years, USA was the most leading country on the platform,but its no more due to Indians massive love for the platform.The change at the top of the platform's country rankings comes just a few days after Facebook announced it has more than two billion monthly users around the world.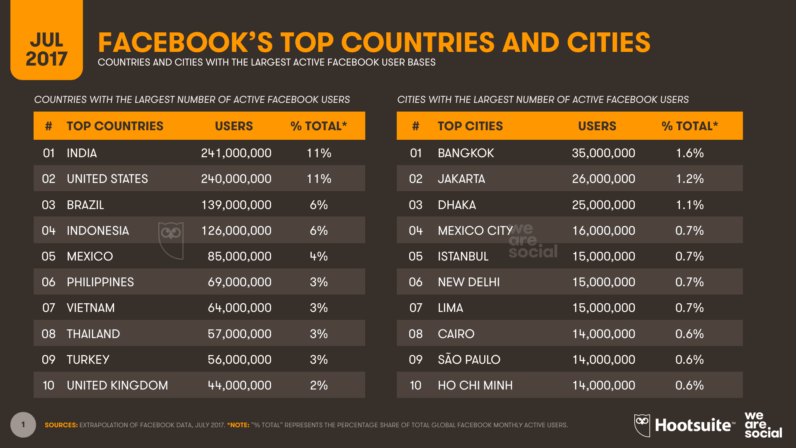 Active Facebook users in India are up 27 percent in the past six months alone (+50 million), compared to growth of 12 percent (+26 million) in the United States over the same period.Remember India is one of the top leading countries when it comes internet usage.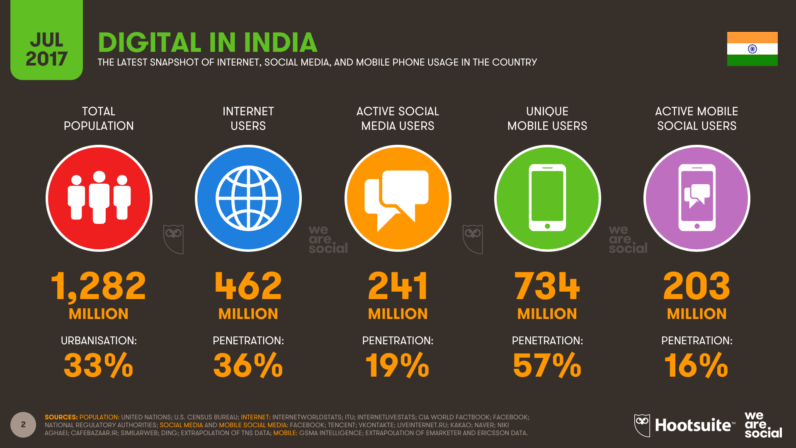 According to the TheNextWeb,Despite these strong gains, social media penetration in India remains relatively low, with just 19 percent of the country's total population using Facebook in the past month. That compares to 73 percent penetration in the United States, and a global average of around 42 percent.
It's worth noting that the numbers Facebook reports to advertisers can change on a daily basis though, and the platform even reported a slight dip in global user numbers just before it announced its two billion active user milestone.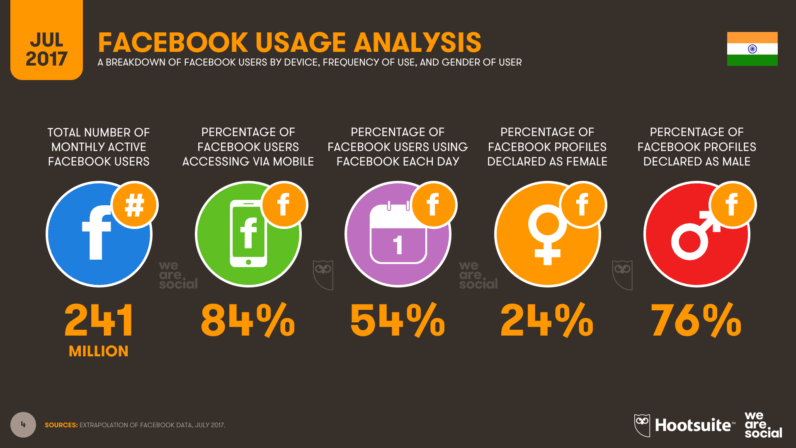 I've also noticed a few discrepancies in the numbers that Facebook reports for the same audiences across different parts of its advertising tool too, and some of these numbers don't always make sense when compared to real-world populations either.
Despite these caveats, I've been tracking active user numbers for the United States and India for a few months now, and this change at the top of the country rankings is consistent with growth trends for the past six months.