(HoustonChronicle)— Two decades ago, Nick Hague was a wide-eyed, 20-something Air Force second lieutenant from Kansas. Russian Alexey Ovchinin was another 20-something who had harbored cosmonaut dreams since he was 7 years old.
Now, NASA astronaut Hague, 42, and Roscosmos cosmonaut Ovchinin, 46, are heading to the International Space Station together in October and will be aboard to observe the station's 20th anniversary. While the men have no celebration planned yet, the significance of the station and how much their countries have achieved are not lost on them.
"It serves as a symbol," Hague said at a news conference Monday. "The space station is an example of what we can do. We can do something that's really hard, really complex, and we can be successful at it. I think it also serves as a reminder to us that we can only do those really hard things if we work together."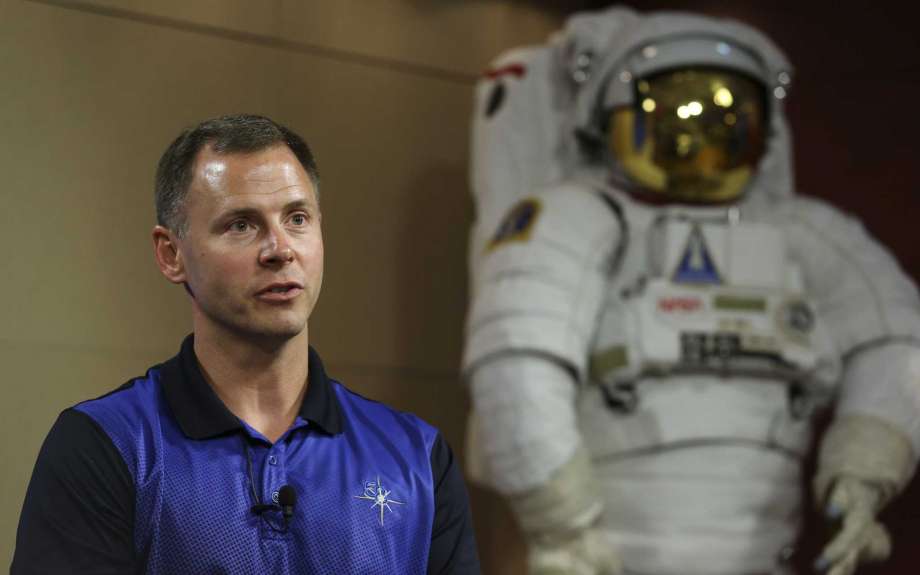 Hague and Ovchinin will be launched Oct. 11 in a cramped Soyuz spacecraft from Kazakhstan's Baikonur Cosmodrome as part of Expedition 57. The two men will be joining, living and working with the rest of Expedition 57's crew already onboard the station. As part of their mission, they hope to conduct more than 300 scientific experiments that cannot be performed on Earth. They are set to return in April 2019.
The announcement comes as Congress mulls President Donald Trump's proposed federal budget which would eliminate federal funding for the station by 2025, transitioning operations to commercial entities.
Hague said he has "confidence in commercial partners" for the operation of the space station. "We depend on them today. They provide cargo to the space station," he said.
A colonel in the U.S. Air Force, Hague is the first from his astronaut class of 2013 to be assigned to a mission. His formal role is flight engineer, and he will sit in the left seat of the Soyuz.
"I do what the commander tells me," he said of his role during the news conference at Johnson Space Center. "Essentially, I'm a co-pilot. Based on the way that you fit into a Soyuz, there are certain buttons that are out of the reach of the commander. And so a lot of the systems monitoring that I do, I interact with those switches, those buttons."
"I would venture to say that if the flight engineer is a good one, the mission is going to be 100 percent successful," Ovchinin said.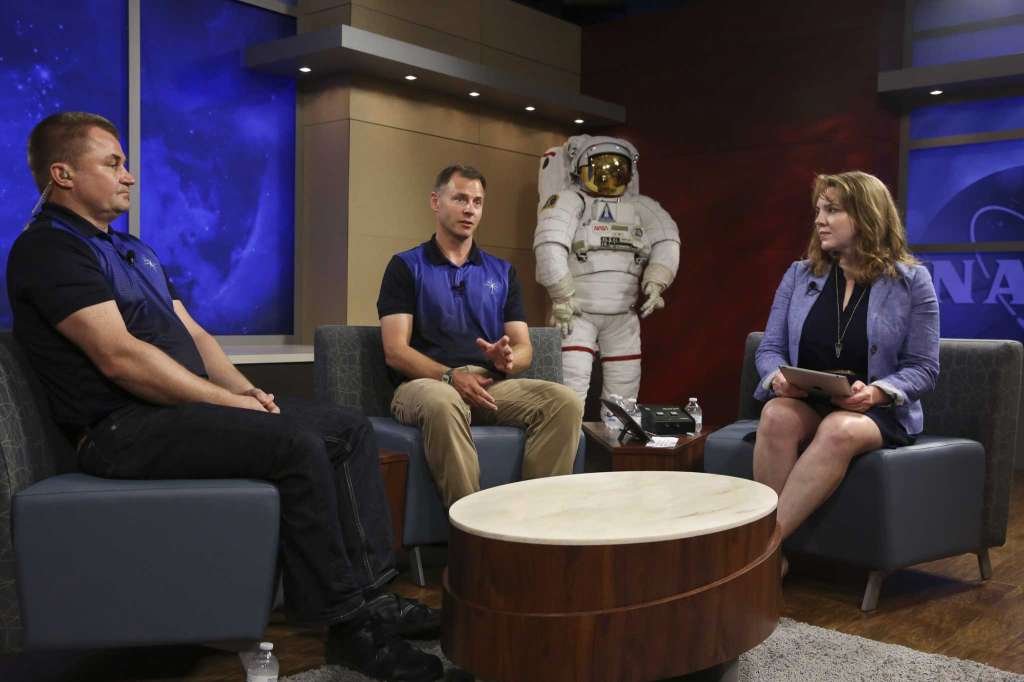 Ovchinin will be commanding the spacecraft, and Expedition 57 is set to be his second spaceflight.
"Alexey spends most of his time looking at the overall health of the spacecraft and how we're guiding it through space with navigation and guidance," Hague said. "The two of us, we're constantly backing each other up."
Hague earned his place in the mission through two years of training, and he had few opportunities to come home.
"It can be a strain, being away from your family, being away from your children," he said.
Hague looks forward to the vantage point that his first time in space will offer him.
"The first time is going to be unique in that everything is going to be a first," he said. "Going up there and floating in space for six months is going to be something completely foreign to me… I want to try to capture as much of that and share that with my wife, with my kids, with everybody that's following what we do up there."
With one mission already under his belt, Ovchinin confirmed that the time committed to training, though long, is well worth the experience of spaceflight.
"Even though I spent nine years preparing for my first mission… I don't regret it one bit," he said through an interpreter. "I'm looking forward to doing all of (the experiments), and to my new mission."
Teamwork is crucial to the success of the mission. Astronauts and cosmonauts working on the ISS are required to have working knowledge of English and Russian, and this challenge has brought Hague and Ovchinin together.
"We try to meet each other halfway," Hague said. "A lot of our conversations, I'm trying to speak Russian to Alexey, and Alexey is trying to speak English to me, and we find an understanding together. That's the beauty of the program—the international cooperation."
Credit:: HoustonChronicle