In my research, I came across this big question, the question is "Is Verizon killing Tumblr fight for net neutrality? " Remember back in 2014, Tumblr embarked on a battle for net neutrality.Tumblr stood by Amazon, Kickstarter, Etsy, Vimeo, Reddit, and Netflix during Battle for the Net's day of action. Tumblr CEO David Karp was also part of a group of New York tech CEOs that met with then-FCC chairman Tom Wheeler in Brooklyn that summer, while the FCC was fielding public comment on new Title II rules.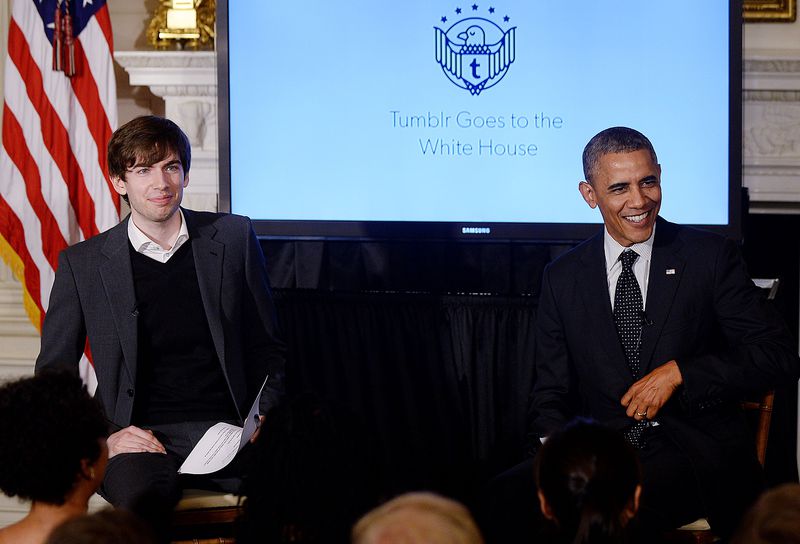 During that time, President Obama invited David Karp to the White House to discuss the various issues regarding public education.Also in February 2015 The Wall Street Journal reported that it was the influence of David Karp and a small group of liberal tech CEOs that swayed Obama toward a philosophy of internet as public utility.
Net Neutrality is the basic principle that prohibits internet service providers like AT&T, Comcast and Verizon from speeding up, slowing down or blocking any content, applications or websites you want to use. Net Neutrality is the way that the internet has always worked.
In 2015, millions of activists pressured the Federal Communications Commission to adopt historic Net Neutrality rules that keep the internet free and open — allowing you to share and access information of your choosing without interference.
But right now this win is in jeopardy: Trump's FCC chairman, Ajit Pai, wants to destroy Net Neutrality. And on May 18, the FCC voted to let Pai's internet-killing plan move forward.The term was coined by Columbia University media law professor Tim Wu in 2003, as an extension of the longstanding concept of a common carrier, which was used to describe the role of telephone systems.
What is Net Neutrality?
Net neutrality is the principle that Internet service providers and governments regulating the Internet should treat all data on the Internet the same, not discriminating or charging differentially by user, content, website, platform, application, type of attached equipment, or mode of communication.
According to save the internet, Net Neutrality means an internet that enables and protects free speech. It means that ISPs should provide us with open networks — and shouldn't block or discriminate against any applications or content that ride over those networks. Just as your phone company shouldn't decide who you call and what you say on that call, your ISP shouldn't interfere with the content you view or post online.
Without Net Neutrality, cable and phone companies could carve the internet into fast and slow lanes. An ISP could slow down its competitors' content or block political opinions it disagreed with. ISPs could charge extra fees to the few content companies that could afford to pay for preferential treatment — relegating everyone else to a slower tier of service. This would destroy the open internet.
Whats happening to Tumblr Fight for Net Neutrality?
According to the Verge, A representative for Battle for the Net told The Verge in an email, "Outreach for the day of action is very much an active and ongoing process… I wouldn't read too much into who is and isn't on the list so far." Still, a rep for Tumblr declined to comment on whether the company would be participating, and AOL's senior VP of brand communications Caroline Campbell responded to an inquiry about whether Tumblr would maintain its stance on net neutrality, writing "[It's] just too early to answer your question."
When a company and a CEO have a reputation for being loud, silence says something.Karp is still outspoken on other issues that matter to him, however. He is on the board of Planned Parenthood, and Tumblr hosted a "Never Going Back" rally at SXSW this year, protesting renewed threats on reproductive rights.
He published a joint statement with Planned Parenthood president Cecile Richards on The Verge, and has been extremely outspoken about his belief that tech industry leaders are obligated to step in to defend federal funding for Planned Parenthood. Meanwhile, Karp's only public comment about net neutrality since the 2016 election was a quote he gave to Variety as an aside at SXSW in March: "I'm heartbroken to see the sea change on net neutrality."
One reason for Karp and Tumblr's silence? Last week Verizon completed its acquisition of Tumblr parent company Yahoo, kicking off the subsequent merger of Yahoo and AOL to create a new company called Oath. As one of the world's largest ISPs, Verizon is notorious for challenging the principles of net neutrality — it sued the FCC in an effort to overturn net neutrality rules in 2011, and its general counsel Kathy Grillo published a note this April complimenting new FCC chairman Ajit Pai's plan to weaken telecommunication regulations.
Now, multiple sources tell The Verge that employees are concerned that Karp has been discouraged from speaking publicly on the issue, and one engineer conveyed that Karp told a group of engineers and engineering directors as much in a weekly meeting that took place shortly after SXSW.
"Karp has talked about the net neutrality stuff internally, but won't commit to supporting it externally anymore," the engineer said. "[He] assures [us] that he is gonna keep trying to fight for the ability to fight for it publicly." Karp did not respond to four emails asking for comment, and neither Yahoo nor Tumblr would speak about the matter on the record.
What would happen if we lost Net Neutrality?
The internet without Net Neutrality isn't really the internet. Unlike the open internet that has paved the way for so much innovation and given a platform to people who have historically been shut out, it would become a closed-down network where cable and phone companies call the shots and decide which websites, content or applications succeed.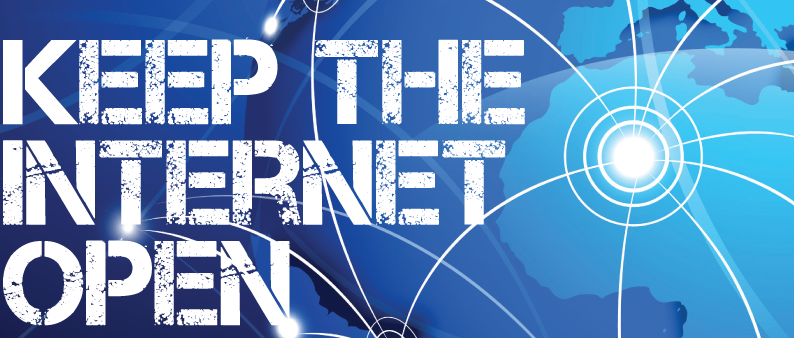 This would have an enormous impact. Companies like AT&T, Comcast and Verizon would be able to decide who is heard and who isn't. They'd be able to block websites or content they don't like or applications that compete with their own offerings.
Without Net Neutrality, how would activists be able to fight against oppression? What would happen to social movements like the Movement for Black Lives? How would the next disruptive technology, business or company emerge if internet service providers only let incumbents succeed?
Who's attacking Net Neutrality?
Big phone and cable companies and their lobbyists filed suit almost as soon as the Net Neutrality rules were adopted. Free Press jumped in and helped argue the case defending the FCC — and on June 14, 2016, a federal appeals court upheld the open-internet protections in all respects. However, the ISPS are still trying to challenge these rules in court.
Meanwhile, industry-funded Net Neutrality opponents in Congress have done everything they can to dismantle or undermine the rules. Legislators have introduced numerous deceptive bills and attached damaging riders to must-pass government-funding bills.The 4 million people who spoke out in support of Net Neutrality in 2015 are fired up and ready to fight back — and you can join them here.
I strongly believe that net neutrality is a battle everyone must rally behind, so far as you find yourself online is your duty to stand behind net neutrality.What do you also think about the battle of net neutrality?