The Apple electric car project, codenamed "Titan", is an electric car project allegedly undergoing research and development by Apple Inc.To date, Apple has yet to comment on any plans to make an electric car.It is rumored a substantial number of Apple employees are working on this project.
The project was rumored to be approved by Apple CEO Tim Cook in late 2014 and assigned to Vice President Steve Zadesky, a former Ford engineer as project in-charge. In January 2016, Steve Zadesky was reported to be leaving Apple for personal reasons after 16 years.For the project, Apple was rumored to have hired Johann Jungwirth, the former-president and chief executive of Mercedes-Benz Research and Development North America (Jungwirth is now working for Volkswagen Group),as well as at least one transmission engineer.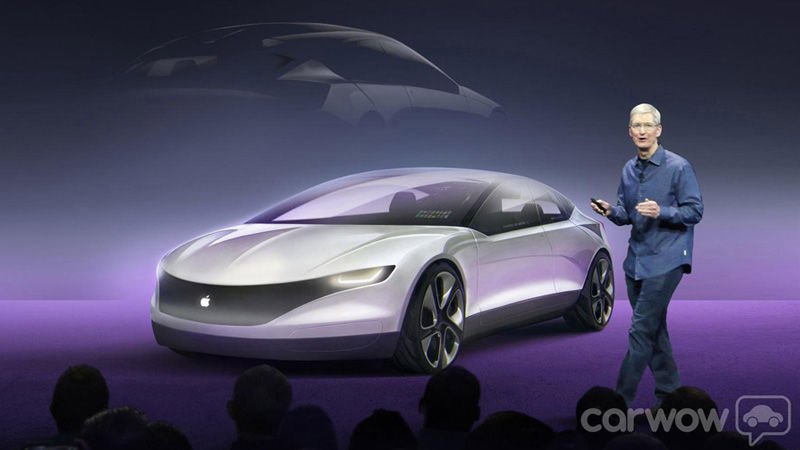 ---
Reports suggest that Apple is developing an electric iCar to rival Tesla. With reports that Apple is now focusing on an autonomous driving system, is Apple still manufacturing an iCar, and when will the iCar be launched? We look at all the evidence. Latest: Apple pens letter to US transport regulators. Source claims Project Titan team given late 2017 deadline to "prove feasibility"
The iCar project is codenamed 'Titan', according to The Wall Street Journal, which originally stated there were "several hundred" Apple employees working on the project. With some reports describing an electric car and others describing a self-driving car, is there any truth to the claim or is it like the Apple TV set everyone was talking about a couple of years ago?
This reports have put a lot in suspense but macworld
just recently released this reports really shows that Apple iCar project TITAN is true. This is the report;
Apple pens letter to US transport regulators about self-driving car rules
While many had believed that Apple was stepping away from the autonomous car project, a recent letter penned to US transport regulators by Apple's director of product integrity Steve Kenner may suggest otherwise. Apple has apparently said that it was "excited about the potential of automated systems in many areas, including transportation" and that there were "significant societal benefits of automated vehicles" to be realised.
An Apple spokesman has confirmed that the letter to the National Highway Traffic Safety Administration (NHTSA) was prompted by its "heavy investment in machine learning and autonomous systems" and that it wanted to help define best practises in the industry going forward.
The letter urges regulators to not introduce too many rules regarding the testing of self-driving cars, claiming that "established manufacturers and new entrants should be treated equally". Kenner also suggests that companies should share data from crashes and near-misses to build a more comprehensive picture than would be possible by one company alone, helping to improve the systems.
Of course, with Apple being so focused on user privacy, it'd be out of character not to mention it in the letter. Kenner notes that an individual's privacy should not be compromised by the sharing of data, and that regulators "address privacy challenges associated with the collection, use, and sharing of automated vehicle data".
---
Apple CEO Tim Cook comments on Apple Car rumours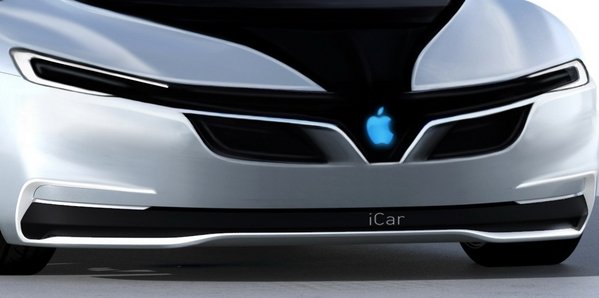 It takes a lot for the CEO of a company to openly discuss rumours surrounding their own upcoming products, especially when it's the CEO of a secretive company like Apple. However, as unlikely as it seems, Tim Cook has recently teased the media about the possibility of an Apple Car in the future. While he didn't directly comment on the likelihood of an Apple Car, during a recent interview with Fortune, Cook said: "we don't have to spend large amounts to explore".
Apparently, Apple becomes "committed" to a project once the company begins spending huge amounts of money on tools, company acquisitions and other processes (as rumours suggest the company has), although hiring experts don't seem to count. "We explore things with teams of people. And that's a part of being curious," Cook said.
It wasn't the last that Cook had to say about the iCar, either. Only days after speaking to Fortune, Cook teased attendees at an Apple shareholders meeting about future possibilities. "Do you remember when you were a kid, and Christmas Eve… it was so exciting," Cook reportedly said. "You weren't sure what was going to be downstairs. Well, it's going to be Christmas Eve for a while." We'll obviously be waiting some time for an Apple-branded car, but the latest comments from the Apple CEO will definitely add fuel to the fire.
This to me is going to shape the self driving industry and looking at the energy diversity, it being electric is kind of good news looking at