Do You know that Microsoft Xbox One X is now the Word's Most Powerful Gaming Console? Last Sunday at the ongoing Electronic Entertainment Expo (E3) in Los Angeles, Microsoft unveiled their much anticipated next generation console, the Xbox One X. Previously it was code-named "Project Scorpio". The gaming console was broadcasted for the first time live from E3 in 4K UHD on Mixer, Microsoft also revealed a record number of new games, 42 to be exact, with 22 of those being Xbox exclusives. The console will begin to roll out on November 7.According to the company the price tag is $499/£449.
According to Richard Leadbetter of Digital Foundry, "The technology, craftsmanship and attention to detail throughout the new device is simply first class."
Features
This is the Scorpio engine With 6 Teraflops, 326GB/s of Memory Bandwidth and advanced, custom silicon, the Scorpio Engine is the world's most powerful console gaming processor.Featuring a six teraflop graphics processor running at 1172 Mhz, 12GB of GDDR5 memory and a 2.3 Ghz custom central processing unit, it is significantly more powerful than the Xbox One S and crucially, the PlayStation 4 Pro, with its 4.2 teraflop graphics processing unit and 911 Mhz CPU.
Xbox One X features a custom 8-core AMD CPU clocked at 2.3GHz, a 6 teraflop GPU clocked at 1.17GHz and 12GB of GDDR5 video RAM. And, as we've previously heard, Microsoft says it'll be capable of 4K/HDR gaming with Dolby Atmos support (something the Xbox One already offers). If you don't have a 4K TV, the Xbox One X will also make games look better in 1080p, thanks to supersampling and its added horsepower.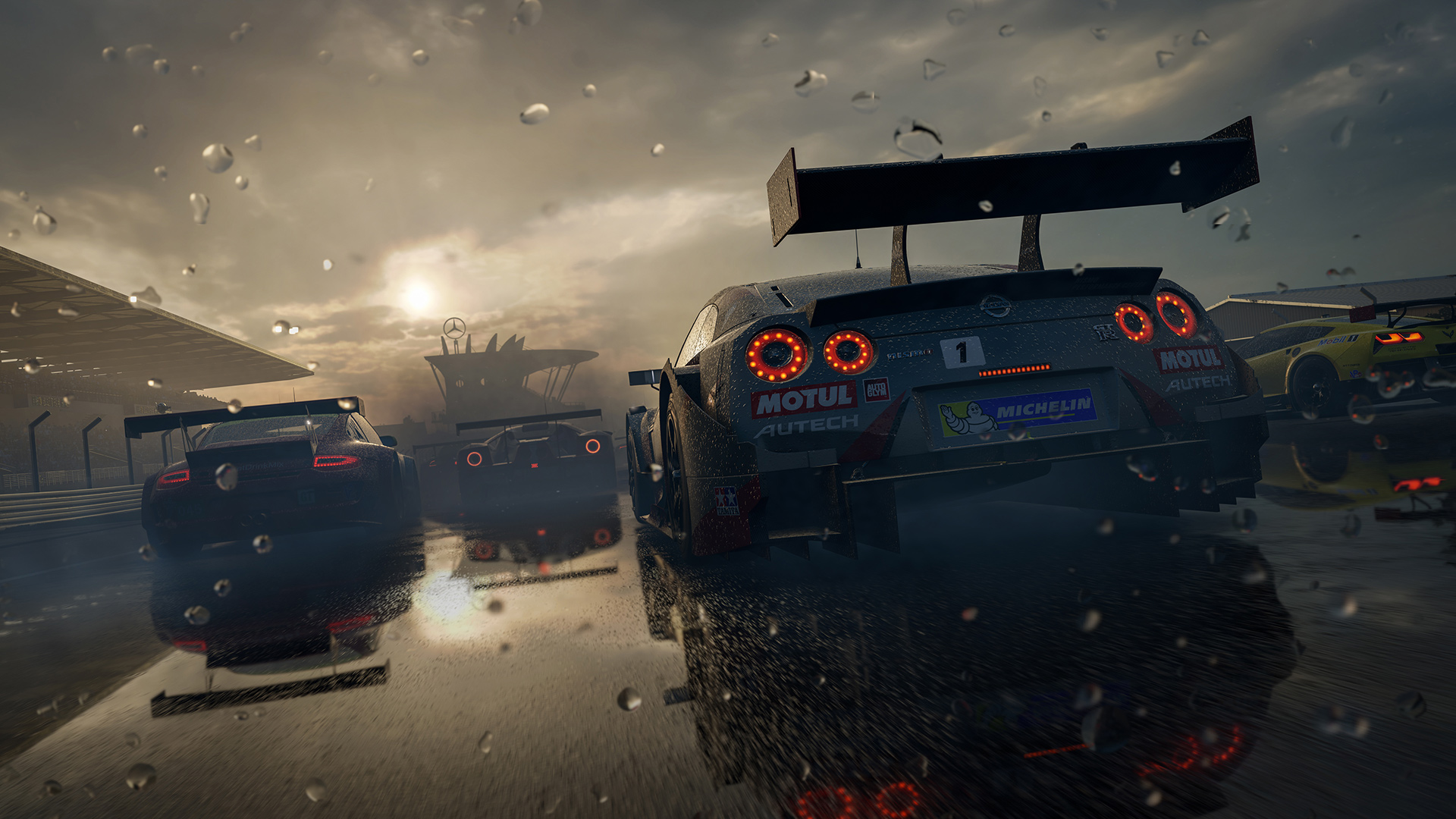 The Xbox One X will also feature a 4K Blu-ray drive, like the Xbox One S, something that even the PlayStation 4 Pro doesn't support. You also won't have to rebuild your game library or buy new accessories for the Xbox One X, as it'll be compatible with everything from the Xbox One.Microsoft have claimed that the Xbox One X was created to deliver uncompromised power, ultimate compatibility and design excellence and that It's both the most powerful and smallest console Xbox has ever built.
Xbox One X reportedly has 40 percent more power than any other console, which offers an immersive true 4K gaming experience when paired with a 4K display, such as Samsung's flagship QLED TV. Xbox One X makes your existing library even better, with better textures, smoother framerates and faster load times, even on a 1080p TV. Xbox One X also offers the ultimate 4K entertainment package with 4K Ultra HD for Blu-ray X and streamed content, HDR support for gaming and video, and Dolby Atmos support.
Xbox One X also features a UHD Blu-ray player, a component missing from the PlayStation 4 Pro, and will play games in native 4K resolution, while supporting HDR lighting effects and Dolby Atmos surround sound. According to Xbox director of software engineering Kareem Choudhry, all Xbox games will enjoy enhanced visual fidelity and faster load times on the console.

"When you think about it," Spencer told me after the E3 briefing, "I don't think Xbox One X has a competitor in terms of power and performance in the console space. The amount of RAM, speed of the GPU, speed of the CPU, speed of the hard drive. I just think it doesn't have a comparable today." The question is: will buyers deciding between the X and the PS4 Pro see it the same way?
According to the Guardian, Several major titles, including Gears of War 4, Resident Evil 7 and Rocket League are all receiving free, specially enhanced upgrades to take fuller advantage of the extra power of the machine. Choudhry also claimed that Xbox One X owners who don't have a 4K television screen will still get an enhanced visual experience, via a technique known as supersampling, which reduces native 4K assets for HD TV displays. Microsoft reiterated that there will be no Xbox One X exclusive titles – games will ship with versions of the code that will run on original Xbox One machines, Xbox One S (which offers 4K video and HDR) and Xbox One X.
To show off the capabilities of the upgraded console, developer Turn 10 studios showed off its forthcoming driving sim Forza Motorsport 7 on a vast 4K screen in the auditorium. Running in native 4K resolution at 60 frames per second, the visual fidelity of the game was impressive, with highly detailed car models and scenery – the latter apparently using 4K photos to create the texture maps. Minecraft is also set to get a 4K upgrade later in the year in the form of the downloadable Super Duper Graphics Pack, which adds new lighting effects, including dynamic shadows and increased draw distance so more of the world is visible as you look towards the horizon.