Spaceflight company Moon Express plans to mine our Moon on a 'Grand Scale'. The space company unveiled its plans to build a robotic outpost on the South Pole of the Moon by 2020. The company wants to create a new class of spacecraft machinery, called the MX Robotic Explorers, to land and deliver payloads to the lunar surface.The first mission is still on schedule to launch by the end of this year in a bid to win the Google Lunar X Prize.
Moon Express (MoonEx), is an American privately held early stage company formed by a group of Silicon Valley and space entrepreneurs, with the goal of winning the Google Lunar X Prize, and ultimately mining the Moon for natural resources of economic value.Their ultimate goal is to have permanent robots on the Moon that can mine the pole for water and minerals — resources that can then be sold for profit.
Moon Express Big Plans
According to Space, "The GLXP mission won't be the last lunar voyage for Moon Express, if all goes according to plan. Its deal with Rocket Lab covers up to five launches, and Moon Express wants at least two more to occur in the next few years, Richards revealed during a news conference today.
The first post-GLXP mission, scheduled to launch in 2019, will set up a robotic research outpost near the lunar south pole and prospect for water and other resources. Then, in 2020, Moon Express will launch the first commercial lunar sample-return mission. That effort, Richards said, should prove out the company's technologies and its business model, which is centered around creating low-cost access to the moon's surface for a variety of customers.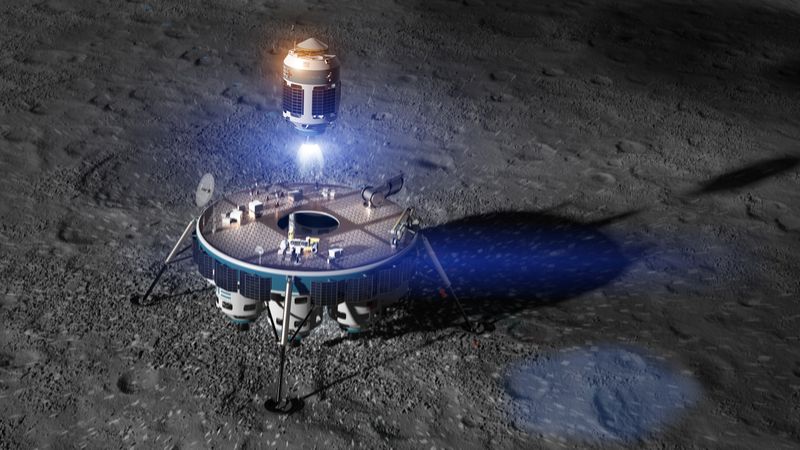 The core piece of hardware to make all of that happen is a single-engine lander called the MX-1, which will launch on the GLXP flight. Moon Express aims to mass-produce the MX-1, sell it as a stand-alone lunar explorer and have it serve as a building block for three larger, more capable spacecraft — the MX-2, the MX-5 and the MX-9, Richards said today.
The MX-2 combines two MX-1s into a single package, boosting the MX-1's payload capacity in Earth-moon space and potentially enabling missions to Venus or the moons of Mars. As their names suggest, the MX-5 and MX-9 incorporate five engines and nine engines, respectively, and broaden the exploration envelope even further, Richards said.
All of these spacecraft will be available in orbiter, lander and deep-space variations, and the MX-5 and MX-9 vehicles will also come in a sample-return configuration."
Moon Express Reports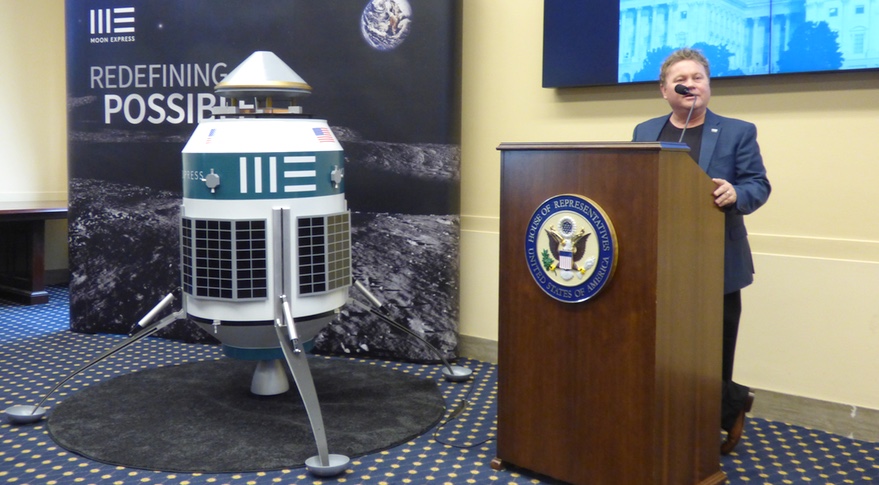 There are several launches ahead of Moon Express on Rocket Lab's manifest, Richards said, including a NASA mission under a Venture Class Launch Services contract awarded in 2015. "I would imagine there's opportunity for shuffling" the order of those launches, he said. "The main thing is to get the vehicle operational now, then we can talk about when we can be on top of it."
Richards said it would be disappointing if Moon Express did not launch before the prize deadline, but that the company wasn't relying on the prize purse. "I really hope that we can be in a position to win it," he said. "But from our business perspective, it's not a dependency, and it never was. So we will be launching this mission as soon as we can."