(Yahoo)–  The launch of a new generation of a big-selling vehicle is always an important event for the manufacturer concerned, but when the vehicle in question is the biggest-selling SUV in the world at a time when SUVs are the dominant body style by some considerable margin, it really is a big deal.
That vehicle is the 2019 Toyota RAV4, and ahead of the global debut of the new version in New York the manufacturer has released the first images of the production-ready model.
Last year was a good one for the RAV4 as it overtook its arch rival the Honda CR-V to become the biggest-selling SUV in the world. And over in America the RAV4 overtook its Corolla and Camry stablemates to become the best-selling vehicle of all if you don't count full-size pickup trucks.
This new model is based on Toyota's New Global Architecture platform and launches with one petrol and one hybrid powertrain option. Because it's being launched in the USA it would be easy to assume that's why there's no diesel on show.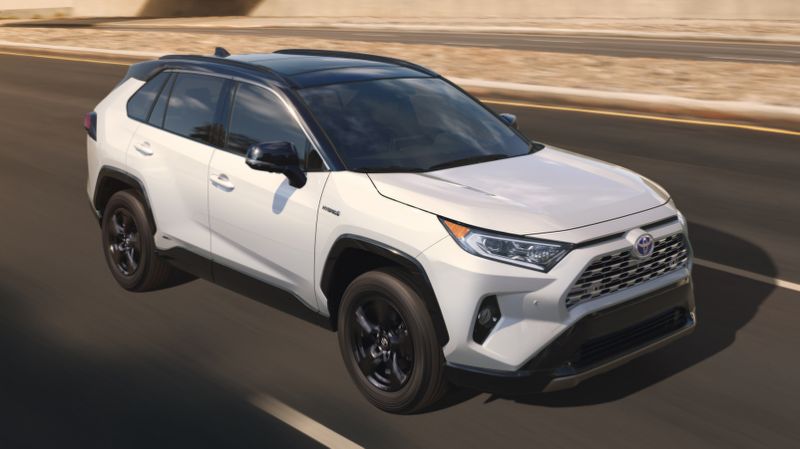 But there will not be a diesel version of this RAV4 in Europe or anywhere else for that matter as Toyota has committed to phasing out diesel from its range completely by the end of this year.
A 2.0-liter petrol engine will therefore be the standard powerplant in non-hybrid variants, although no hard facts about its power and performance have yet been revealed.
It's likely to be a similar four-cylinder to the 149 horsepower unit in the outgoing model, but it should be an even more fuel-efficient engine to go with the updated all-wheel drive system that will also be a feature of the 2019 model.
As for how the new RAV4 looks, it's very much like the FT-AC concept that's been seen in the past and many guessed would form the basis for a new RAV4.
It's sportier, more aggressive and much more modern-looking than the model it replaces, which Toyota will no doubt be hoping will help to keep it ahead of its rivals as the biggest-selling vehicle of its kind in the world for another year at least.
Source:: Yahoo