Nokia OZO+ is an advanced camera developed by Nokia which is able to record stereoscopic (3D) 360-degree video.The OZO is made of aluminium alloy and contains eight lenses and microphones which combined record stereoscopic (3D) 360-degree video and audio. Each lens has a 195-degree field of view, shooting at 30 frames per second.
OZO+ allows you to create the most powerful stories with unparalleled presence.It is aimed at professional filmmakers.Disney for instance is already using the Ozo for film making.Nokia OZO comes with OZO Remote that gives you complete wireless control over your camera on-set or in the field. You can control camera settings, and monitor in real-time all eight of OZO's lenses, or a single lens at a time.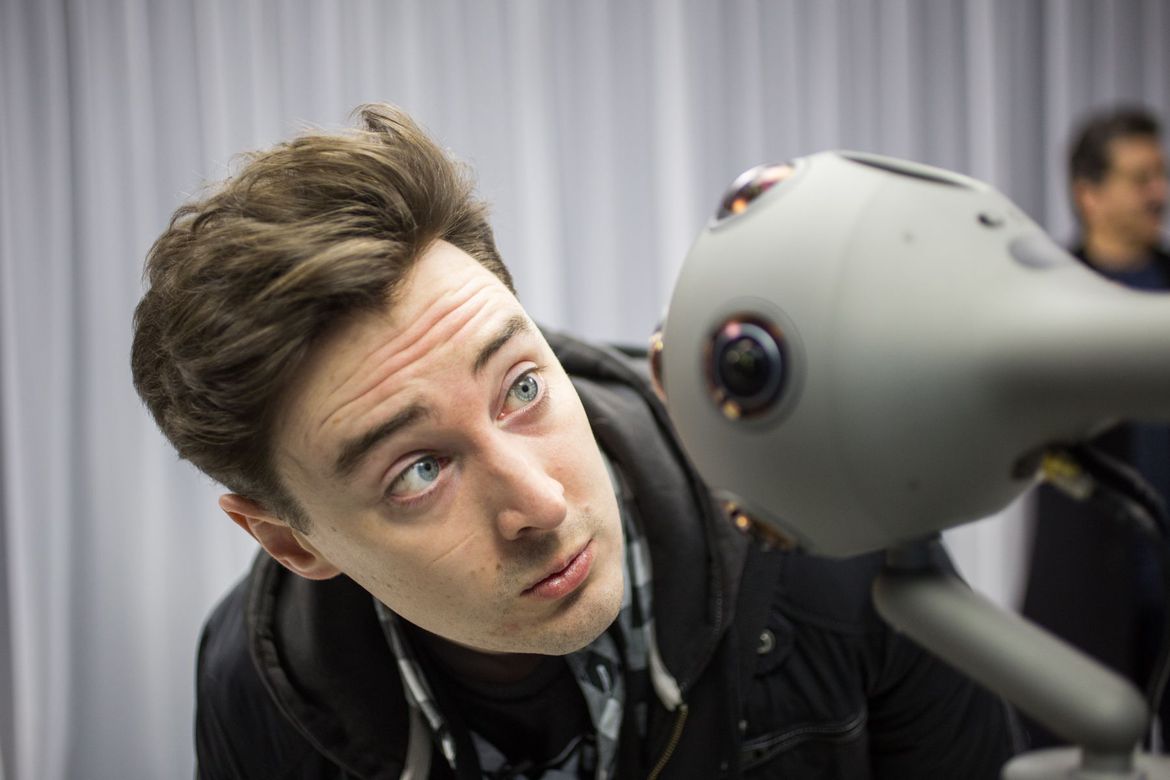 Nokia OZO Creator lets you review and edit recorded footage to prepare files for post-production by seamlessly integrating with the industry standard editing tools you already use.OZO Creator further enables VR creators like you with powerful 2D and 3D 360 stitching functionality which includes a fast stitch option for quick review of dailies, and a high quality stitch option for when you're getting ready for a final export.
The Nokia OZO+ camera is an award-winning design, now with a generational leap in image quality and ready for mixed reality, OZO+ camera with OZO Creator is the industry-leading solution used by the world's best VR creators.Eight lenses, global shutter, and 195° field of vision capture 4k per eye stereoscopic 360° images. With new advanced image signal processing through OZO Creator, OZO+ provides a generation leap in image quality.
Now let have a look at its major features;




OZO Creator
Next-gen images with simply powerful post.OZO Creator software seamlessly integrates your RAW footage with your post-production workflow and helps you, process, edit, stitch, and encode. May 2017 marks the release of the all-new, purpose-built OZO+ advanced image signal processing (ISP) which delivers next-generation image quality, as well as depth map export.
OZO Deliver
This feature allows you to make the most out of your video delivery.Built for online video platforms, content distribution networks, and over-the-top providers, OZO Deliver intelligently packages 360° video for network delivery with high resolution and advanced functionality. Meaning bandwidth usage dramatically decreases while ensuring an optimal viewer experience.




OZO Player SDK
Develop awe-inspiring VR apps with ease.OZO Player SDK allows app developers to easily integrate virtual and mixed reality playback across all major VR platforms and devices while supporting standard video formats and best-in-class OZO format extensions.
OZO Audio
The device allows you to Unlock the next dimension of sound.OZO Audio is our advanced spatial audio technology enabling sound to be captured and played back naturally in 360°. Natively integrated into OZO+ and supported by OZO Player SDK, OZO Audio is perfect for smartphone, camera and other device manufacturers.
The Story of the 2016 NBA Finals between the Cleveland Cavaliers and the Golden State Warriors was captured by Nokia Ozo camera.Also Life in the TIme of Refuge movie was captured by Nokia Ozo.