(RISE)– Introducing Rise, the smart wake up light that starts your day right. Rise is an all new wake up light that combines a striking design with intelligent technology.Rise is the first wake up light that looks good, sounds good and has an intuitive user interface.
Freddie Temperton, founder at Neutron Technologies explains: "We set out to build Rise as no existing product met our needs. We wanted something that woke us up gently, was easy to use and looked good in our bedrooms. We've since gone through countless iterations to build the ultimate wake up light."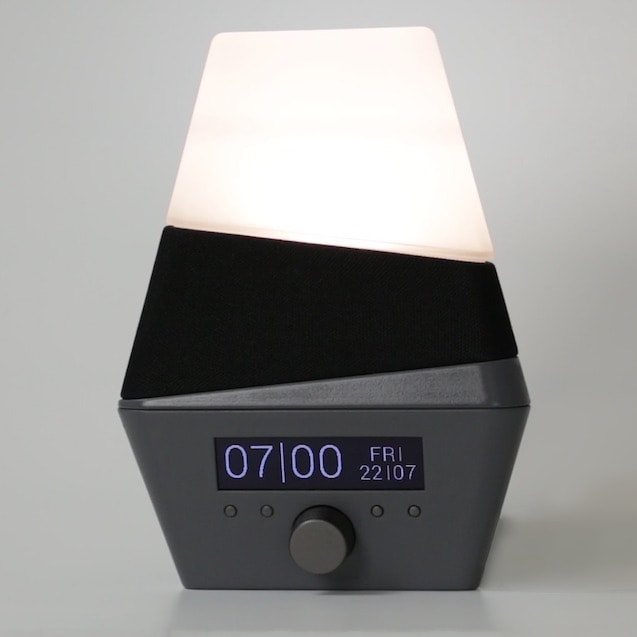 Let's face it, waking up sucks. It shouldn't have to be a struggle, but for most of us getting out of bed is the hardest part of the day.
We all wish we could have that lay-in feeling every day, but instead have to wake up to the annoying alarm on our phones.
We end up hitting the snooze button over and over again, leaving the comfort of our beds at the last minute. This makes us late and starts the day in the worst possible way.
Rise is a feature packed device that solves this, combining a striking design with modern technology so you can reclaim your mornings.
It wakes you gradually with light, has an FM radio, Bluetooth® audio, Spotify integration and can be controlled from your smartphone. It's a smart take on the traditional alarm clock.
Features
Every aspect of Rise has been carefully considered to give you the maximum benefit. From the auto-dimming OLED display, to the built-in fast charge USB ports for your phone, Rise is packed with features that improve your day.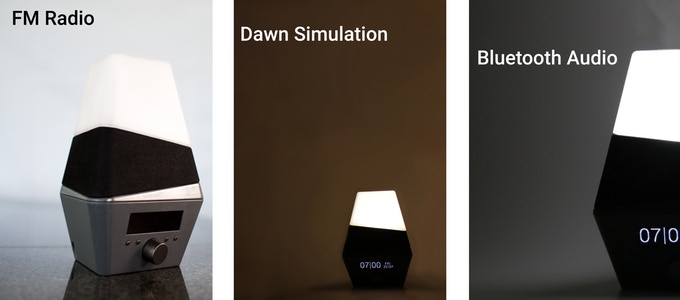 Dawn Simulation
Humans are programmed to wake up with the sun. For thousands of years, our body clocks were in sync with nature. This isn't compatible with modern life, so we use harsh alarms to force ourselves out of bed before our bodies are ready.
Rise solves this
It gradually lights your room before your alarm goes off, simulating the sun. This prepares your body, so you wake up feeling fresh and ready to start the day.What's more, its light automatically changes to warm tones in the evening. This simulates a sunset, telling your body it's time to go to sleep.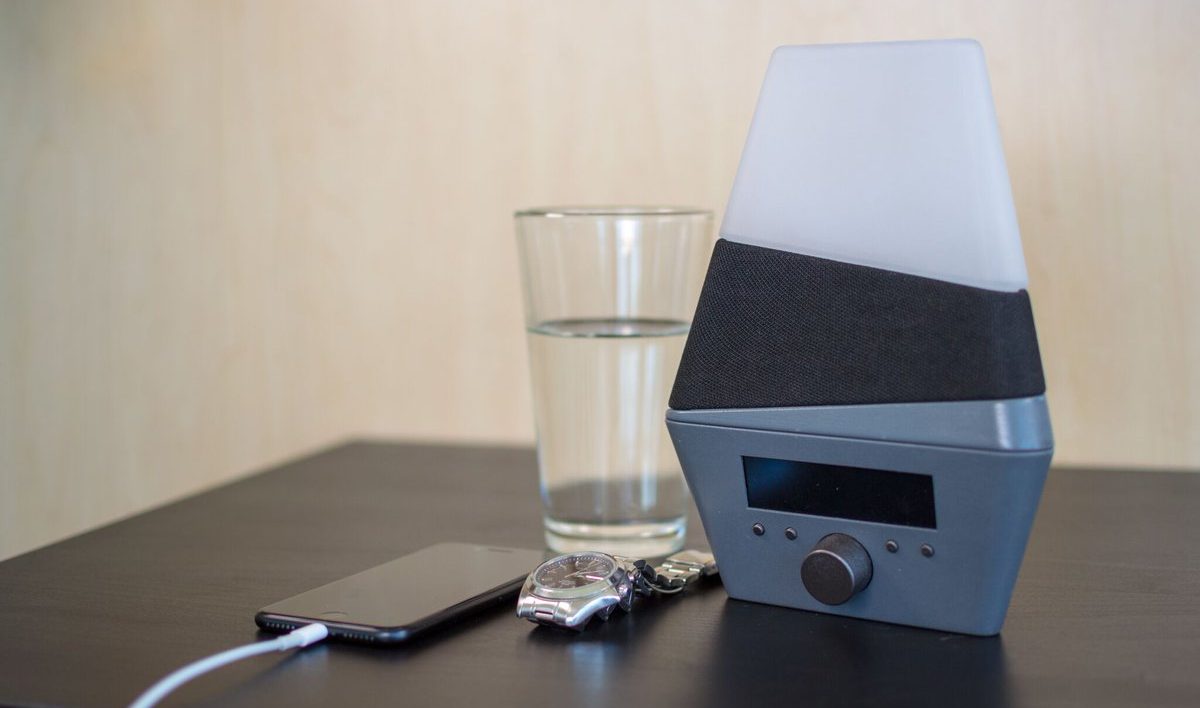 Tech Specs
Product Facts & Highlights:
Dawn simulation alarm clock
Colour changing LED lamp
Companion app gives complete control over everything Rise can do
FM radio and Bluetooth audio
Designed by renowned lighting designer Moritz Waldemeyer
Fast charge USB ports for your phone
Spotify integration
Auto dimming OLED display with 160 degree viewing angle
15W full-range, custom tuned speaker
Lets all back Rise on  Kickstarter .Remember your support will bring this project to Light.