Russians have being on the watch after US alleged election hack, not withstanding all this claims Germany is reporting of a cyber security bleach aimed at International peace monitors in Ukraine.

Russian hackers have fired another cyber attack at international peace monitors in Ukraine, according to German intelligence, recently the US also reported similar situation, that it tried to influence the US election
Investigators have uncovered evidence that a notorious Russian hacking group believed to be linked to the Kremlin was behind an attack on computers of the Organisation for Security and Cooperation in Europe (OSCE) last month, Hans-Georg Maassen, the head of Germany's BfV domestic intelligence service said.
He named the group responsible as APT28,that has been implicated in the theft of emails from Democratic Party servers in the US.
The hypothesis of APT28 state-sponsored hackers
The researchers at FireEye explained that the APT28 focused its hacking campaigns on targets that would be of interest to Russian government, such as the Caucasus region with a focus on Georgia.
"Despite rumors of the Russian government's alleged involvement in high-profile government and military cyber-attacks, there has been little hard evidence of any link to cyberespionage," said Dan McWhorter, FireEye vice president of threat intelligence. "FireEye's latest advance persistent threat report sheds light on cyberespionage operations that we assess to be most likely sponsored by the Russian government, long believed to be a leader among major nations in performing sophisticated network attacks."
Justin Huggler of Telegraph.co.uk recently shared this report on the attacks from russian state sponsored attacks.
"German intelligence also believes the group was behind a series of cyber attacks on the German parliament in 2015.The OSCE is responsible for monitoring the ceasefire between government forces and pro-Russian rebels in eastern Ukraine.
"Our analysis showed that the infrastructure of the attack was the same one we know from previous cyber attacks in APT28's campaign – the same campaign that affected the Bundestag the year before last," Mr Maassen told Germany's DPA news agency. "In APT28 there are clues that point to Russian sources."
APT28, or Advanced Persistent Threat 28, is a name assigned to Fancy Bear by the internet security firm which first uncovered its activities.
Along with the similarly named Cozy Bear, the hacker group was one of two identified in investigations by the US Democratic National Congress (DNC) into the attack on its servers.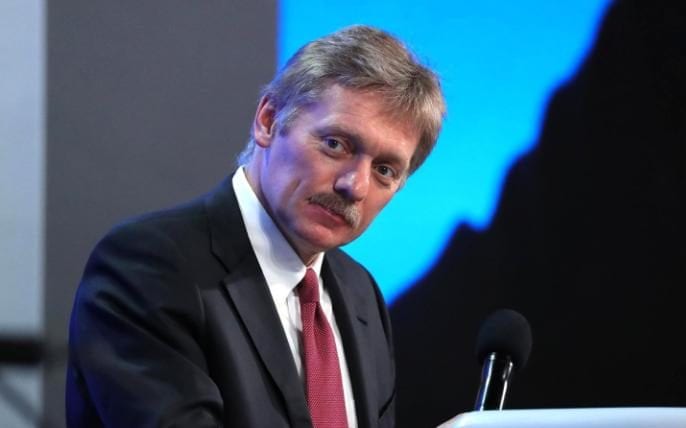 US intelligence agencies have published an unclassified report which found that attack was part of a multi-pronged campaign ordered by Vladimir Putin to help Donald Trump win the presidency.
On Monday morning the Kremlin said the allegations amounted to a witch hunt.
Kremlin spokesman Dmitry Peskov said no new evidence had been produced to show that Russian officials was involved.
"We are observing a serious fatigue with these accusations," Peskov told reporters on a conference call. "It truly is reminiscent of a witch hunt."
His words echoed a phrase used by Trump himself, who was quoted as saying in an interview with the New York Times on Friday that the storm over Russian hacking was a "political witch hunt."
Watch | Barack Obama expels 35 Russian spies over election hacking row
Peskov, commenting on the US intelligence report, said: "You know, that version of the report that was made public added no substance whatsoever that we can comment on.
"Groundless accusations which are not supported by anything are being rehearsed in an amateurish, unprofessional way. We don't know what information they are actually relying on."
Asked if Putin himself had read a translation of the report, Peskov said there was nothing in the document "that's worth reading in detail."
But Peskov said the Kremlin's position, as in the past, is that it categorically rules out that any Russian official could have been involved in hacking related to the 2016 US presidential election.
The BfV has blamed Fancy Bear for a series of cyber attacks on the computer systems of the Bundestag in 2015.Security officials reportedly believe some 2,240 classified files published by Wikileaks in November were stolen from the Bundestag's servers in one of the attacks.
The files were being held in connection with a Bundestag inquiry into spying by the US National Security Agency (NSA) on German soil.There is considerable concern in Germany that Russian hackers may seek to influence general elections in the country in September."
The whole world is on the watch at the global trend of cyber wars, now the trend of security and data breaches is hitting the world at its peak.Surprisingly Russia have being the name behind this cyber attacks, one may ask why are they being reported by most countries over cyber attacks? Do you believe they are the backbone of this Cyber attacks? please share your comments.