Russia Jails Head of Notorious Hacker Group Shaltai-Boltai based on hacking charges.Russian Moscow court last Thursday jailed the leader of the notorious hacking group for two years, as usual he was charged for breaking into the accounts of high-ranking Russian officials.
Vladimir Anikeyev was sentenced Thursday on a conviction of hacking the accounts of several prominent Russians, including the spokeswoman for Prime Minister Dmitry Medvedev.Vladimir Anikeev claims to be a former journalist.
Anikeyev is the head of the notorious hacking group called Shaltai-Boltai (Humpty-Dumpty).Anikeyev was arrested last November, but the arrest became known only after Russian news media reported that two officials of the Federal Security Service's cyber crime unit had been arrested on treason charges.
The Arrest: On October 9 2016, FSB operatives lured Vladimir Anikeev ( aka "Lewis") from Kiev, where he lived in recent years. He was arrested at the border between Belarus and Russia and then transferred to Moscow.
LEGAL CHARGE — Anikeev was charged under part 3 of Art. 272 of the Criminal Code (Illegal Access to Computer Information) with the maximum prison sentence of five years.
Guilty As Charged
Anikeev has pleaded guilty to one case of unauthorized access to computer information. (unauthorized access to e-mail of Sberbank Evgeny Kislyakov). According to Anikeev's lawyer Ruslan Koblev:
Anikeev confirmed he is the hacker known as
'Lewis' Anikeev denies knowing FSB high-ranking officers Colonel Sergey Mikhailov and Major Dmitry Dokuchaev. Lewis is charged only with part 3 of Article 272 (Illegal Access to Computer Information).Anikeev claims that the arrests of the FSB officers and Kaspersky Lab employee — charged with treason — have nothing to do with his case.
VLADIMIR HACKING BUSINESS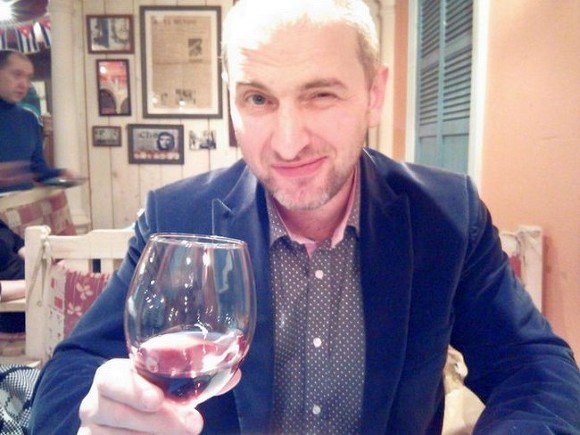 In the 2000s, Anikeev teamed up with hackers, and started stealing information from computers of high-ranking officials and businessmen. The group worked both for themselves and for other people who employed them.
The hackers would then demand a ransom from these individuals. In case of refusal, they would sell this information for bitcoins through Ukraine and published it on the web.
PHONE HACKED — FSB officers managed to identify all the members of the hacker group via Vladimir Anikeev's phone. The operation resulted in detention of Konstantin Teplyakov and Aleksandr Filimonov. Ukrainian citizen Irina Shevchenko ('Alice'), who is currently living in Kiev, is also on the "Wanted List" of the FSB.
TESTIMONY — Anikeev's testimony led to the arrest of Deputy Head of the FSB ISC [Information Security Center] Colonel Sergey Mikhailov and his colleague Major Dmitry Dokuchaev. (This information seems to be denied by Anikeev's lawyer.)
The question is "Will the Arrest bring down Shaltai-Boltai? " This will be a major blow to the hacking group, I think the court must dive deep into the group.Why I'm I saying this, this is because most hacking groups revenge back with a great kick when such a hit happens to them.So lets watch out!!