Why would Russia target Telegram app after St Petersburg bomb attack. Pavel Durov, the founder of the encrypted messaging app Telegram has agreed to register the company in Russia, following pressure from the Russian local authorities.Russia's communications regulator Roskomnadzor recently came out with a warning that Telegram would be blocked if it did not comply with new data laws.
Telegram has also faced criticism for its wide-scale use by the terrorist organization Islamic State.According to its CEO, as of April 2017, Telegram has 40 million monthly active users in Iran, surpassing other messaging apps in the count
The Federal Service for Supervision in the Sphere of Telecom, Information Technologies and Mass Communications is a Russian federal executive body responsible for overseeing the media, including the electronic media, and mass communications, information technology and telecommunications; overseeing compliance with the law protecting the confidentiality of personal data being processed; and organizing the work of the radio-frequency service.
Founder Pavel Durov said the company would be registered on the government's list of information distributors.Founder Pavel Durov insisted Telegram would not share confidential user data.Telegram lets people send encrypted messages, which cannot be read by criminals or law enforcement if intercepted.
Do You Really Know Telegram?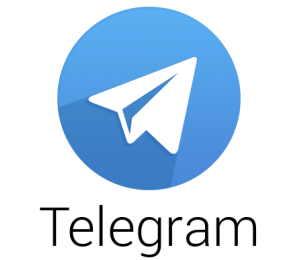 Telegram is supported by Russian entrepreneur Pavel Durov.Its client-side code is open-source software but contains binary blobs, and the source code for recent versions is not always immediately published, whereas its server-side code is closed-source and proprietary. The service also provides APIs to independent developers.
In February 2016, Telegram stated that it had 100 million monthly active users, sending 15 billion messages per day.
The security of Telegram has faced notable scrutiny; critics have claimed that Telegram's security model is undermined by its use of a custom-designed encryption protocol that has not been proven reliable and secure, and by not enabling secure conversations by default.