(Wareable) – Just after Samsung let the cat out of the bag by revealing the Gear Fit2 Pro name, pictures of the new wearable have finally surfaced, spilling more details about the device's features.
According to a training deck shared with Venturebeat, the Fit2 Pro, unlike the first Gear Fit2, is fully ready to track swimming with 5 ATM water resistance. It will also sync data with the Speedo On platform for swimmers.
Built-in GPS keeps this wearable a robust fitness tracker, but it's the reported addition of offline Spotify playback that has us most intrigued. So far the Samsung Gear S3 is the only other wearable to offer this – putting it ahead of both Android Wear and the Apple Watch. Both of those have their own offline options, but neither with Spotify.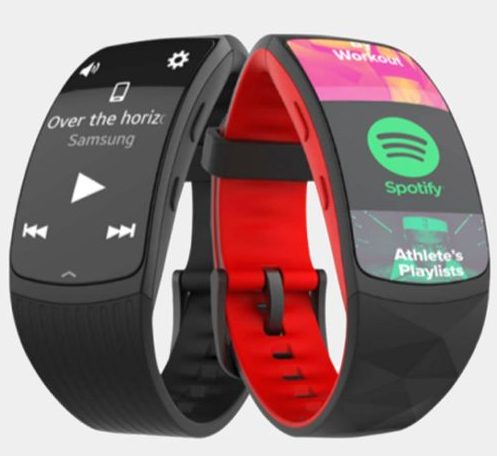 Speaking of smartwatch-like functions, the Gear Fit2 Pro is changing to a more secure buckle, which should ensure it keeps a tight lock on your wrist at all times. The report also claims that Gear Fit2 Pro buyers will get a year's subscription to Under Armour's premium tier, but it has no information on price or release date.
Just a few days ago the Gear Fit2 Pro name appeared on a support page on Samsung's own website (h/t Sammobile) alongside the model number SM-R365. That model number received FCC approval back in June, while Samsung filed a trademark application for the Gear Fit Pro way back in January.
Now it's a case of waiting for Samsung to drop it at any moment, although we've still plenty of questions. The word 'Pro' suggests that Samsung could be ready to offer serious health monitoring from its sporty device. After launching its bio-processor back in 2015, the sensor-packed chip, capable of monitoring PPG, skin temperature, Galvanic Skin Response and body fat data, could finally be making its way into a wearable.
The same tech is expected to feature in Samsung's S-Patch 3 wearable, which also popped up recently in a FCC listing. Modelled on the S-Patch prototype shown off back in 2016 by Samsung, the device will continuously monitor heart to a ECG standard bringing it closer to hospital grade HR monitoring.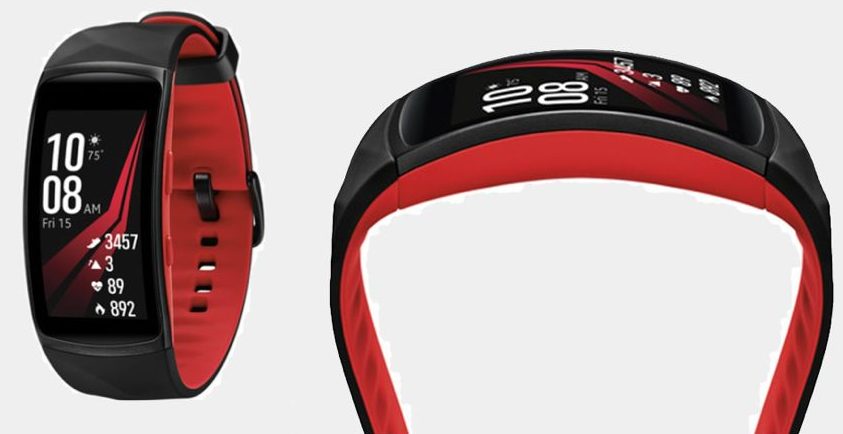 The fact the Gear Fit2 Pro name is already up on its own website suggests we are not far away from an official unveiling. The Gear Fit2 was launched in June last year and with IFA just around the corner, a show Samsung usually reserves for its Gear S smartwatch updates, it sounds as if we might not just be talking about the Gear Sport in a few week's time.
source:wareable.com