(Bloomberg)— Samsung Electronics Co. unveiled the Galaxy Note 9 in New York, banking on the larger-screen device to rejuvenate sales of a struggling flagship line and fend off Apple Inc.'s upcoming iPhones over the holidays.
The 6.4-inch screen Note 9 will start at $999.99 and max out at $1,249.99 — becoming, at about $100 above the iPhone X's upper limit, one of the world's most expensive consumer phones.
It looks similar to last year's 6.3-inch Note 8 but sports a revamped Bluetooth stylus — a longtime selling point of the Note series — as well as an upgraded camera that takes sharper photos than the S9 released earlier this year, Samsung said Thursday.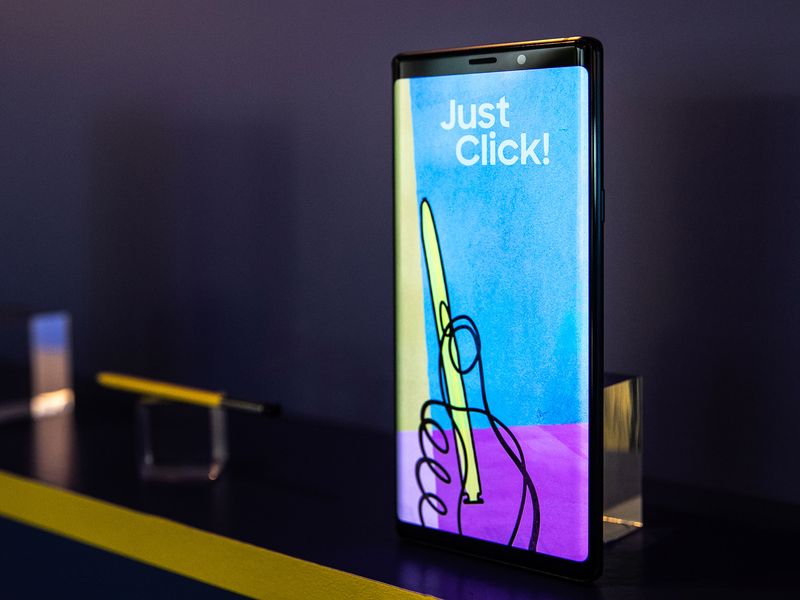 Samsung's latest device enters the ring at a time of slowing smartphone demand globally and a disappointing performance by its cousin, the Galaxy S9. That marquee gadget failed to capture consumers' imagination or stop Huawei Technologies Co. and Xiaomi Corp. from grabbing market share at the Korean giant's expense. It'll also go up against the new iPhones, typically unveiled in September. Samsung's stock slid more than 3 percent in Seoul after Eugene Investment & Securities labelled the Note 9 a "transitional product" that wasn't a game-changer.
"The product was too similar to the S8. It wasn't distinctive enough for consumers to justify the upgrade," Bryan Ma, vice president of devices research at IDC, said. "My worry is that the Note 9 may meet the same fate."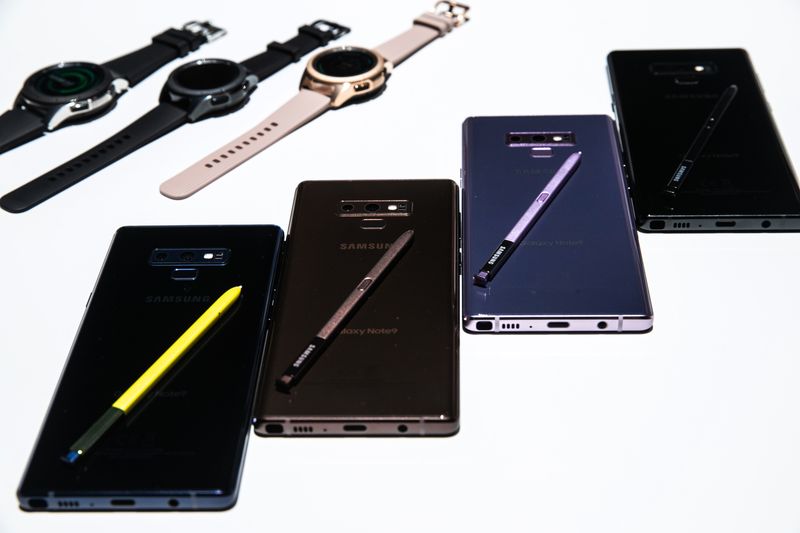 Samsung is counting on its latest device to lead the charge during the crucial holiday season and revitalize a mobile division where profits almost halved last quarter. After a robust decade of growth, demand is cooling as consumers wait longer to replace devices, even as cheaper Chinese brands flood the market and chip away at Samsung and Apple's longstanding dominance.
Samsung blamed itself partly for the disappointing performance, saying on an earnings call that it's played too safe with smartphones too long. Since the recall of the fire-prone Note 7 that cost the company billions of dollars, the company has intensified quality inspections, even if that meant withholding innovations from consumers.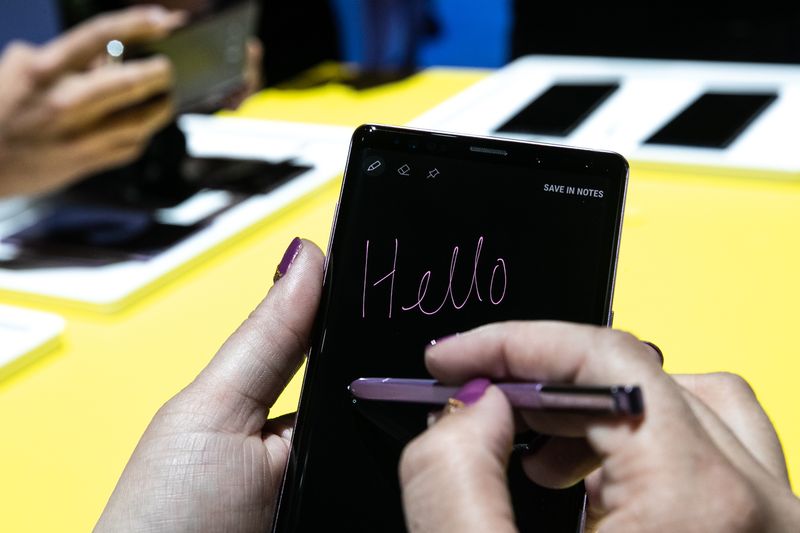 That stance is easing with executives promising to introduce eye-opening features more aggressively. Faster 5G internet connectivity is one of the features Samsung is striving to bring to consumers, they said on an earnings conference call last month.
"Samsung is planning for a more aggressive design update next year," Wayne Lim, an analyst with IHS Markit, wrote after the launch. "Thus, the Note 9 serves primarily to keep the Note customer base happy until the anticipated design changes expected in 2019 along with new technologies like foldable displays."
A new stylus called the S Pen is this year's highlight upgrade. It will let users remotely control the Note 9's camera and switch between slides in a presentation, the company said. It'll also allow more accurate writing and drawing on the phone's screen.
The Note 9's camera upgrade is on par with the one given to the S9 in March, adding enhanced colors and exposure. It also has a relocated fingerprint scanner on the back but not one built into the screen, something the company has said it's developing.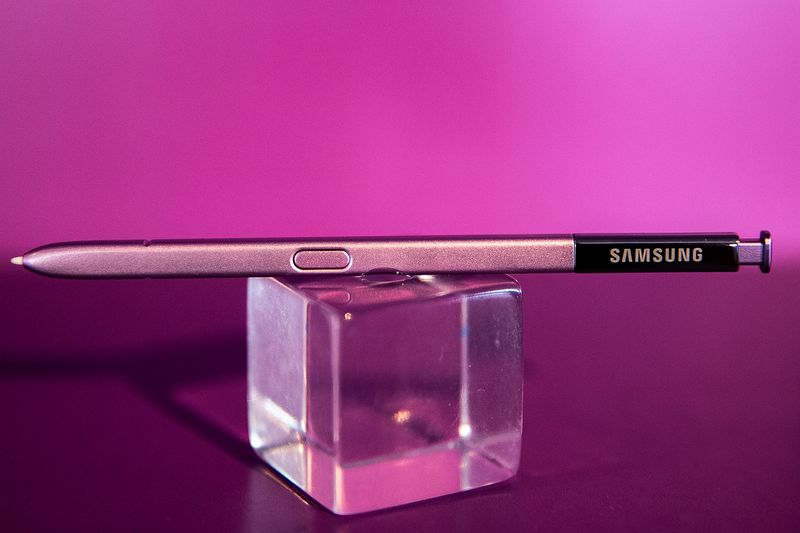 The Note 9, which comes in multiple hues including blue and purple in the U.S and black and copper internationally, sports an upgraded version of Samsung's DeX system. This feature lets users connect their device to a computer display using a separate accessory, essentially turning the smartphone into a full-featured desktop with apps.
The Note 9 is designed to encourage adoption of the feature by allowing users to connect the phone to a monitor via an HDMI cable, bypassing the need to buy a separate docking station.
Credit:: Bloomberg