(BDnews24)— After 10 years in the wilderness — if a premium airline that flies direct to more than 60 destinations can truly experience a wilderness — Singapore Airlines is back on top, CNN reports.
The Asian carrier was named Airline of the Year at the 2018 Skytrax World Airline awards, an honour it last held in 2008. It beat last year's victor, Qatar Airways, into second place.
"We're very ecstatic," Yeoh Phee Teik, Singapore's senior vice president of customer experience, told CNN, shortly after senior staff and crew took to the stage at a glitzy ceremony in London on Tuesday.
The top prize in what is seen as the aviation industry's equivalent of the Oscars, was one of four awards taken home by Singapore. It also claimed best first class, best airline in Asia and best first class seat.
The annual awards are based on the opinions of millions of travellers.
And what of British Airways? It wasn't a complete disaster for the beleaguered UK carrier. It rose nine places, but remains well down the pecking order in 31st—behind the likes of Aeroflot and low-cost AirAsia. It's all a far cry from BA's 2006 heyday, when it topped the table.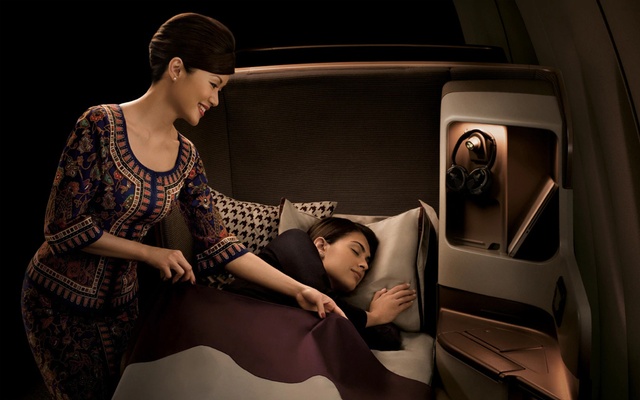 Singapore's victory marked a resurgence in Asian carriers, which have vied with their Middle Eastern counterparts for dominance ever since UK-based aviation industry reviewer Skytrax began its awards — voted for by passengers — in 2001.
Aside from a win by Hong Kong's Cathay Pacific in 2014, the past seven years have all gone to airlines based around the Arabian Gulf.
Yeoh says Singapore's return was due to sustained focus on improving its product as well as investment in a more modern fleet of medium and long-haul aircraft.
The airline has often led the way in premium offerings, with innovations such as its hotel room-style suites with double beds and its consistently best-in-class seating. It's also due to its scheduled re-launch of the world's longest flight between Newark, New Jersey and Singapore in October 2018.
"I think we can attribute this to the hard working team which has continued to elevate the customer experience," Yeoh said.
"We're glad that our work has been recognised and our customers have voted for us to be the world's best."
Credit:: BDnews24