This Facebook rumor absolutely refuses to die, it's that a dislike button might someday appear on the site.Many facebook users are harbouring this rumour about having a dislike button on facebook.I believe you may even be a culprit, after listening to people views about this issue people thinks sometimes, they see posts that really deserve nothing better than DISLIKE.Meanwhile facebook does not give them the opportunity to express how they really feel about such posts.
No matter how many times Mark Zuckerberg says he will never, ever make one, at least once a year, it seems, a fresh rumor picks up steam. This time, rumors were stoked when it was discovered that the social network is doing a small test of a thumbs down reaction inside of Messenger.
Facebook confirmed the test is real, but this doesn't mean we're any closer to getting anything resembling an actual dislike button.Dig into the rest of Zuckerberg's answer, and you'll learn they never seriously thought about adding "dislike" to Facebook. An actual dislike option would be too negative and likely used for bullying, he said.
How will the Dislike button work in Facebook Messenger?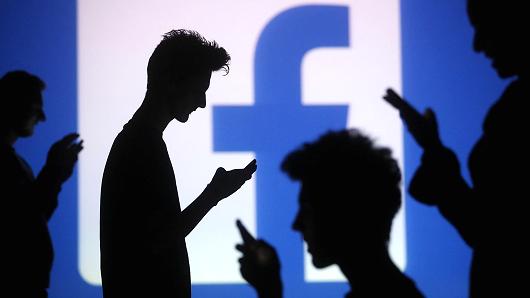 According to screenshots leaked to TechCrunch's Josh Constine, users will see an emoji button next to the three-dot navigation menu which appears while hovering the mouse over a message via Messenger.com or the full-screen mode of Facebook Messenger on the desktop version of the social network. And the screenshots show that Facebook is planning to add seven emoji "Reactions" in the Messenger service, including Love, Haha, Wow, Sad, Angry, Like and Dislike.
Whenever the feature is used on a message, everyone in the Messenger thread will be able to tap on it to see who left what "Reaction" similar to the way it works for the News Feed based on forbes report.
 "We're always testing ways to make Messenger more fun and engaging. This is a small test where we enable people to share an emoji that best represents their feelings on a message," said Facebook in a statement to Constine. Facebook told Constine that it views the Dislike button in Messenger as a way of saying "no" to something. How so? Messenger is often used for planning and coordinating an activity or event so the Like and Dislike emoji "Reactions" will likely serve the purpose as "yes" or "no." For example, people could use the new feature to say "yes" (Like) or "no" (Dislike) to a message sent by a co-worker that says "who wants to go to Panera Bread for lunch today?"
For one, calling Messenger's thumbs down emoji the equivalent of a "dislike" is a bit of a stretch. Unlike Facebook's reactions, emoji in Messenger aren't labeled. And even if they were, adding a "dislike" to a message in a private conversation is entirely different than doing so on a Facebook post.
Zuckerberg has maintained that anything other than a "like" needs to be about creating empathy. "We need to figure out the right way to do it so it ends up being a force for good, not a force for bad," the CEO said in the same interview.Zuckerberg wants Facebook to save the world. "Disliking" is not part of the vision.