South Korea is now at the verge of Renewable Energy .The proposed energy turn back by South Korea's new government would put the environment at the center of energy policy, shifting one of the world's staunchest supporters of coal and nuclear power toward natural gas and renewable energy.
South Korea is a major energy importer, importing nearly all of its oil needs and the second-largest importer of liquefied natural gas in the world. Electricity generation in the country mainly comes from conventional thermal power, which accounts for more than two thirds of production, and from nuclear power.
According to the Carbon Dioxide Information Analysis Center CDIAC South Korea is among the top ten, namely ninth, highest country in carbon dioxide emissions in the period 1950-2005. The United States (25%), China (10%) and Russia (8%) are the countries with the highest carbon dioxide emissions from 1950-2005.
"The government can't neglect people's demands and in the long term it's right to pursue clean and safe energy. But there will be many challenges," said Sonn Yang-Hoon, Economics Professor at Incheon National University.
Energy producers were dominated by government enterprises, although privately operated coal mines and oil refineries also existed. The National Assembly enacted a broad electricity sector restructuring program in 2000, but the restructuring process was halted amid political controversy in 2004 and remains a topic of intense political debate.
Energy Overview
Final energy consumption by source (2010):
Coal: 27.6 Mtoe (million tonne of oil equivalent) (14.2%)
Petroleum: 100.5 Mtoe (51.6%)
LNG: 21.9 Mtoe (11.3%)
Electricity: 37.3 Mtoe (19.2%)
Heat: 1.7 Mtoe (0.9%)
Renewable: 5.8 Mtoe (3%)
South Korea has no proven oil reserves.Exploration until the 1980s in the Yellow Sea and on the continental shelf between Korea and Japan did not find any offshore oil. Coal supply in the country is insufficient and of low quality. The potential for hydroelectric power is limited because of high seasonal variations in the weather and the concentration of most of the rainfall in the summer. Accordingly, the government is increasingly focused on developing nuclear power generation.
Moon's administration wants to fix the "skewed" current approach by slapping environmental taxes on coal and nuclear power while shrinking or eliminating import tariffs on natural gas. He's also freezing output at old coal plants, and is reviewing the construction of upcoming coal and nuclear facilities.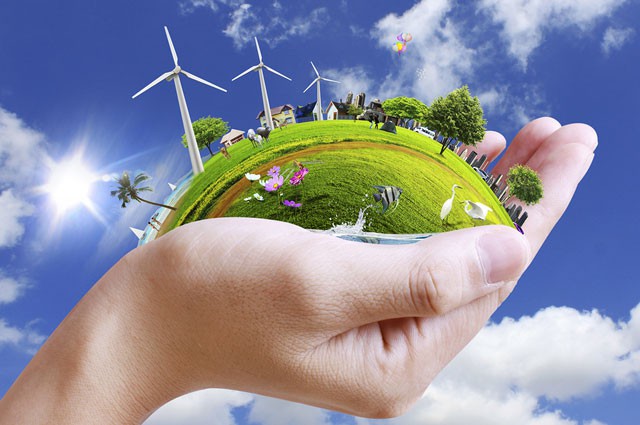 And in the long run, the cleaner and safer sources would represent a larger slice of the pie. Moon wants natural gas to climb from 18 percent of power today to 27 percent by 2030, while renewable would jump from 5 percent to 20 percent.
The problem, as you might guess, is that a rapid transition could leave people in the lurch if the government isn't careful. Whether or not Moon actually halts construction on coal and nuclear plants will depend on whether or not South Korea can meet its energy needs without them. Also, there's no guarantee that prices for gas and renewables will fall quickly enough to avoid a significant rate hike.
If the plan goes forward, though, it would show that even those countries that are heavily entrenched in "dirty" power can go clean. And it could have ramifications even if you've never set foot on Korean soil. While firms like Samsung don't manufacture everything in their home country, this move could ease your mind if you're worried about the electricity used to make your phone or TV.
This great initiative by the government will go a long way to protect the environment and save the planet for future generation.