T-Mobile US Inc made a pronouncement on Tuesday, with regards to their plans to begin fifth-generation network (5G) transmission in the United States by 2019.T-mobile is ranked No. 3 in the US,in terms of wireless carrier providers.
T-Mobile will use a portion of the low-band spectrum it said it was buying for $8 billion in the U.S. Federal Communications Commission's auction of broadcaster airwaves.T-Mobile US is a major wireless network operator in the United States.
The German telecommunications company Deutsche Telekom (DT) is its majority shareholder. Its headquarters are located in Bellevue, Washington, in the Seattle metropolitan area. T-Mobile is the third largest wireless carrier in the United States with 72.6 million customers as of Q1 2017.




Why 5G?

5G runs on more efficient technology that better allows it to manage your ever-increasing need for video streaming services, mobile gaming and Instagram posts.
5th generation mobile networks or 5th generation wireless systems, abbreviated 5G, are the proposed next telecommunications standards beyond the current 4G/IMT-Advanced standards.At the break of story, many have made pronouncement with regards to the news. this are few comments to consider;
"The announcement is setting them up for claiming the largest 5G network in two years, but the applications for it are still nebulous," said Roger Entner, an analyst at Recon Analytics.The company said it also plans to embrace higher-band spectrum covering major cities to offer higher speed in select areas.
"This positions T-Mobile to deliver a 5G network that offers both breadth and depth nationwide," Chief Technology Officer Neville Ray said in a blog post.




Probably you may be thinking what chip is going to carry such data packet, before the dawn of 5G An initial chip design by Qualcomm in October 2016, the Snapdragon X50 5G modem, supports operations in the 28 GHz band, also known as millimetre wave (mmW) spectrum.
With 800 MHz bandwidth support, it is designed to support peak download speeds of up to 35.46 gigabits per second.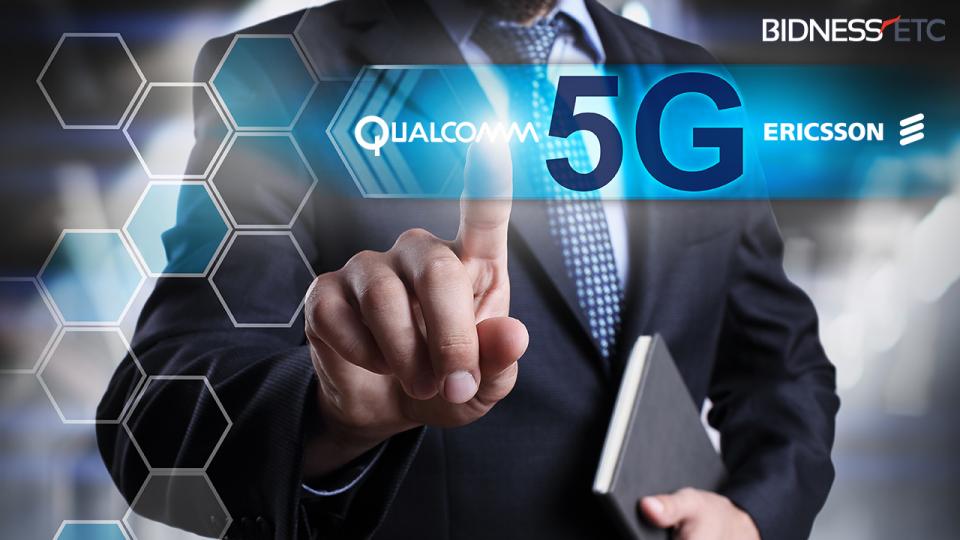 In an interview, T-Mobile's Chief Technology Officer Neville Ray said the company was pragmatic in its launch goals. "It's not like we're going to have a 5G network tomorrow," he said.
But "we want to start talking about…the applications that 5G can bring."5G aims at higher capacity than current 4G, allowing a higher density of mobile broadband users, and supporting device-to-device, ultra reliable, and massive machine communications.
T-Mobile US provides wireless voice and data services in the United States, Puerto Rico and the U.S. Virgin Islands under the T-Mobile and MetroPCS brands (which it acquired in a reverse takeover in 2013, resulting in the company going public on the NASDAQ stock exchange), and also serves as the host network for many mobile virtual network operators.




The whole plan would put T-Mobile in the pole position in the deployment of 5G, with the company able to claim the first nationwide 5G network. With most people signed up for a wireless plan, the carriers are racing to 5G in a bid to get you excited about their services again.
The company has annual revenues of $37 billion. Its network reaches 98 percent of Americans.[non-primary source needed] In 2015, Consumer Reports named T-Mobile the number one American wireless carrier. In 2017, T-Mobile was ranked #1 in Customer Service Satisfaction by Nielsen.