The BMW Concept 8 Series is a preview of a model which BMW is set to introduce in a similar form in the coming year 2018. The BMW 8 Series Coupé will build on the company's successful tradition of luxurious sports cars and adds another exciting model – a genuine dream car – to its existing luxury-class line-up.The BMW 8 Series Coupé will bring together razor-sharp dynamics and modern luxury, and set new benchmarks in the luxury coupé segment.





The exclusive sports seats are slim in design, a carbon-fibre shell provides the basic structure, and the finest leather makes them the perfect place to sit.
The exterior brings together the past and the future. The BMW Concept 8 Series is immediately recognizable as a BMW, but also displays new design ideas and form-building techniques.According to DesignBoom. the interior explores the contrasts between emotion and engineering, dynamic flair and luxury; its form suggests sportiness, while high-quality materials exude exclusivity.
The steering wheel features hand-polished aluminum spokes arrowing forward, and red-anodized shift paddles bring the race track to mind. The contrast of aluminum and dark leather on the gripping surfaces emphasizes the sense of sporting-luxur in various details. merino leather in 'dark' brown and 'fjord' white lends the interior a high-quality ambience.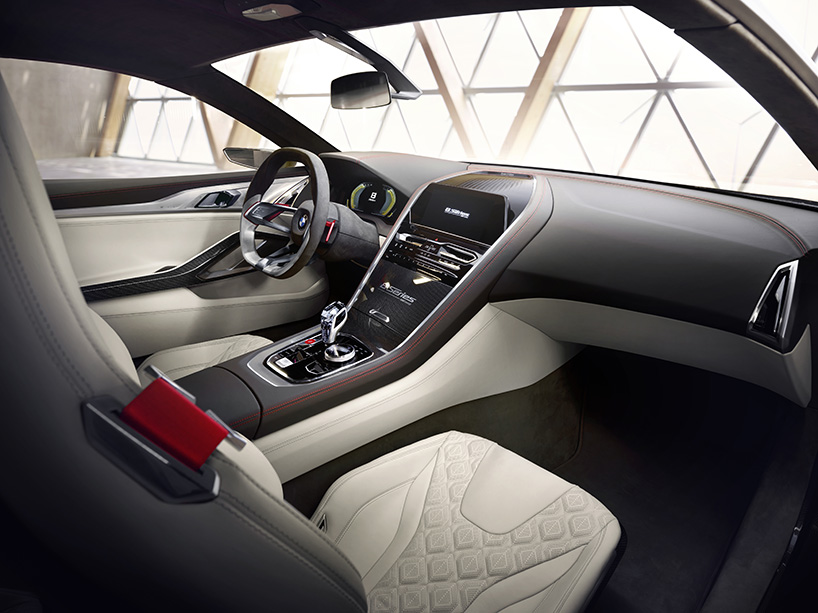 Surfaces are clad in carbon fibre and hand-polished aluminium, creating attractive contrasts, while radiating a sporty and technical feel. a faceted ground gearshift lever, plus an 'iDrive' controller made from swarovski glass with a smoky quartz look, give the interior some contemporary finishing touches.
According to AutoBlog, BMW aims for their 8-series to be more of a dream car rather than the 6-series that have now bowed out in two-door configuration. And talking at the time of the teaser concept image's release, BMW AG's Harald Krüger said that the upcoming BMW 8 Series Coupe will be formed via traditional luxurious sports coupes.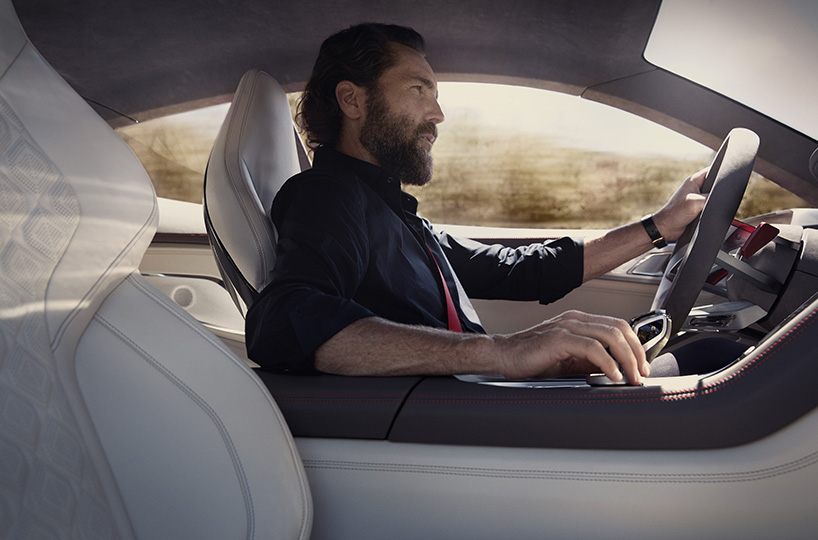 Krüger is the CEO of the German luxury vehicles company and he claimed that "a genuine dream car to our lineup" is coming to BMW. He is pertaining to the forthcoming 8-series coupe, which he said is "a slice of pure automotive fascination" vehicle. The BMW 8 Series Coupe will underpin the automaker's claim to leadership in the luxury division.