The new Nike VaporMax is an advanced improved version of the old Nike AirMax.As we all know AirMax has being in the system for quite a period of years now.The VaporMax comes with advanced technological features, as a resultof this, wearing it feels more comfortable and above all very light in weight.If you can remember just recently, Adidas released their new ultra boost sneakers.As a result of this Nike have also come with a touch of technological footware called VaporMax.

The VaporMax is getting a lot of attention and the company have this to say; When the original Nike Air Max debuted in 1987, it was the first shoe to showcase a large, visible Air-cushioning unit. In 1997, the Air Max 97 evolved the technology by placing an Air unit along the entire sole. Incremental steps followed, and now Air Max builds upon its nearly 30-year legacy with a leap: the Nike Air VaporMax, which pays off the full promise of Air — to provide lightweight, consistent cushioning that lasts.
The breakthrough came courtesy of new technologies that allow the Nike VaporMax Air unit to act as a standalone outsole. Where previous Air units had to be insulated by a secondary rubber layer for protection and improved durability, new innovation allows designers to incorporate the Air and exterior layer into one holistic VaporMax Air unit. And where previous units needed to be shaped with inflexible structural areas, the new unit can independently maintain its given form, with elasticity.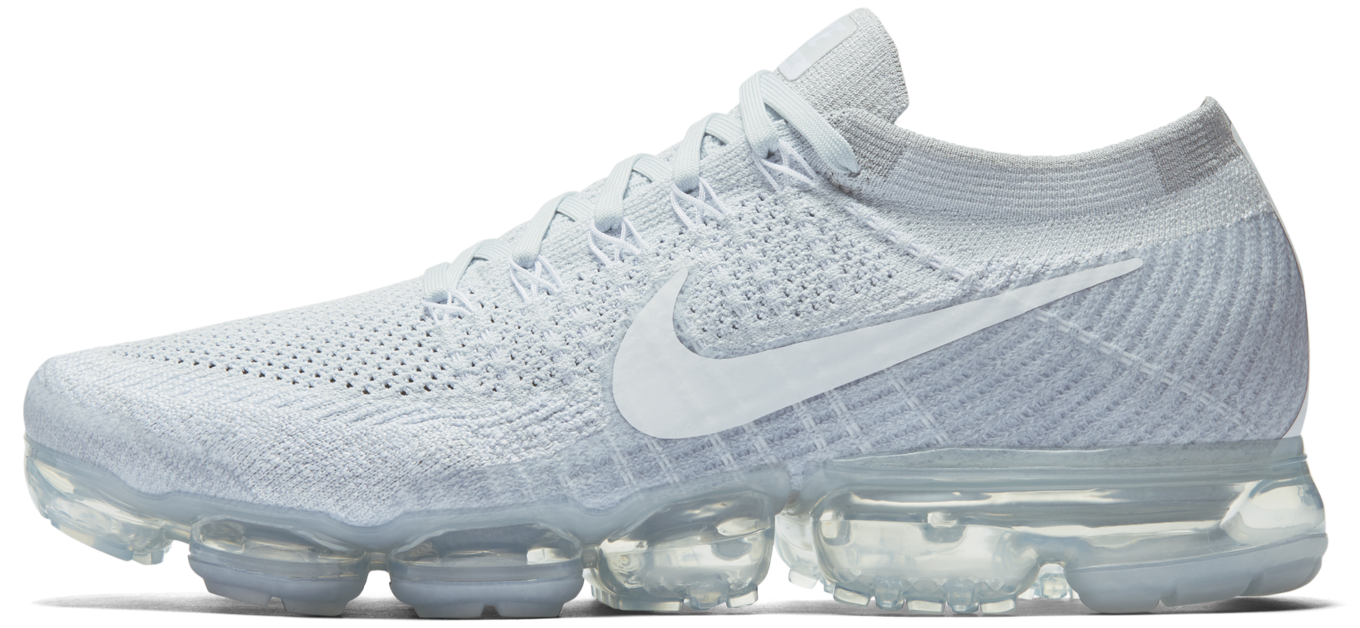 The former innovation allows additional Air to be integrated into the unit while the latter allows for more extreme Air geometries that enable designers to place even more Air directly underfoot. Together, these capabilities wholly eliminate the need for a traditional foam midsole.By shedding the weight and bulk of a foam layer, the new midsole achieves greater flexibility and spring without compromising structure, while also reducing weight and waste. And by placing the upper directly on the VaporMax Air unit, a pillowy sensation and greater energy response are produced.
The VaporMax I believe will receive great attention in the sports arena.The future of footwares is very great, since day in and day out we are receiving technological innovations from the producers.