How Drones have Affected Us.
Drones, also called unmanned aerial vehicles (UAVs), have no human pilot onboard, and instead are either controlled by a person on the ground or autonomously via a computer program.. It has been estimated that annual spending on them around the world will almost double to $11.4 billion by 2022. This may prove to be an underestimation as the range of applications to which they are put expands rapidly. As is often the case, the new technology has been driven by the military, and drones are still identified with targeted killings, but this is likely to rapidly change as their civilian uses grow.Just recently China seized USA submarine drone at the gulf of their sea.
Many countries and top technological companies are investing in this flying robots, just to mention few Amazon,GoPro, InvenSense (INVN), Google, Lockheed Martin (LMT), Boeing (BA), Ambarella (AMBA), Skycatch, Amazon, Northrop Grumman (NOC), IXYS Corp. (IXYS). Since all this Tech giants are diving into the development and how best they can improve their productivity.Countries like the USA,China,Japan and other top tech military countries have made use of drones to beef up security.What most people don't know is that most of the birds they see in the skies are not truly birds, but rather bird drones.
Recent Drone Technologies
These stealth craft are becoming increasingly popular, not just for war and military purposes, but also for everything from wildlife and atmospheric research to disaster relief and sports photography. Drones are becoming the eyes and ears of scientists by surveying the ground for archaeological sites, signs of illegal hunting and crop damage, and even zipping inside hurricanes to study the wild storms. You can even rent a personal drone to soar above the horizon and snap a photo or video. Our news and features will cover developments in drone technologies, innovative uses for drones and how drone use will impact society.
Intel the number 1 leading technological company have boosted the drone arena with this outstanding technologies.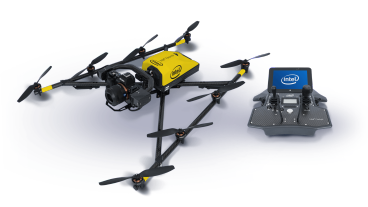 The AscTec Falcon 8 with AscTec Trinity technology is the most advanced multicopter for professional aerial imaging in full-HD quality. Our inertial guidance system is unrivalled. Rely on a well-proven and tested multirotor flight system for aerial imaging, industrial inspection, surveying, mapping and monitoring. Now available including new 3x safe autopilot technology: AscTec Trinity.
---
Every mission, every target, every workday a safe business. We promise: AscTec Falcon 8 with AscTec Trinity is delightfully reliable." Jan Stumpf, CEO, Ascending Technologies.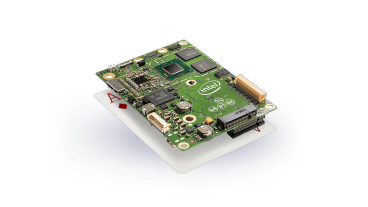 In a form factor the size of a standard playing card, the Intel® Aero Compute Board kit enables sophisticated drone applications powered by a quad-core Intel® Atom™ processor, open-source Linux* OS, and Intel® RealSense™ technology.
Unmanned aerial vehicle (UAV) applications often require customized hardware, a variety of sensors, and significant compute horsepower. This developer platform is purposely built for UAV applications, with direct support for Intel® RealSense™ technology and the strength of a quad-core Intel® Atom™ processor, and is capable of identifying and avoiding obstacles with headroom for even more payload computation.
This ready-to-fly UAV development platform is a fully assembled quadcopter, built around the Intel® Aero Compute Board. It is geared for developers and researchers to help get applications airborne quickly.
Equipped with Intel® RealSense™ technology
Runs on the open-source Linux* operating system
Pre-programmed flight controller with Dronecode* PX4* software
Support for AirMap* SDK for airspace services
 The Most Recent Commercial Drones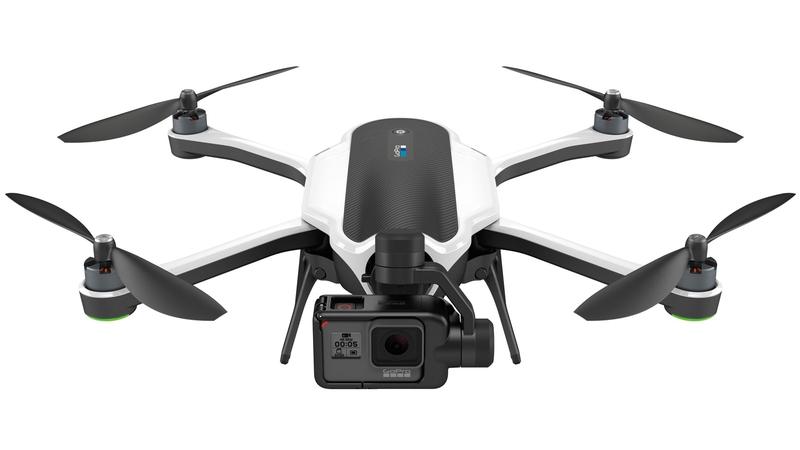 GoPro Karma
After a year of build-up the Karma was unveiled, went on sale and was almost immediately recalled. It will be fixed and will go back on sale in 2017,It's a fold-up drone which has a removable gimbal that can be used in a handheld (or mounted) battery grip.This gives it a couple of big highlights. The bad news is that it's £719.99 without a GoPro camera, and £999.99 if you want it bundled with the new Hero 5. It's compatible with the Hero 5, plus the 4 Black and Silver, which might save you money if you already have one.
DJI Phantom 4 Pro
The Phantom 4 was revolutionary in the world of consumer drones. It was the first to have a proper obstacle avoidance system so it shouldn't crash either when you're flying it yourself, or when it's on autopilot.
The new Phantom 4 Pro has an improved 4K camera which can shoot 60fps UHD video and has various other improvements including obstacle sensors on the sides.
It costs £1589 inc VAT.

PowerRay
It's the first underwater drone we've seen, and it's from the company that launched the PowerEgg last year.The PowerRay finds and films fish in 4K, which is intended to help anglers find their next catch. It can go to 30m below the surface and use optional sonar to seek out fish. It then beams the video back to your phone via Wi-Fi, and has a light to attract fish. If you want to spend more, it also has VR capabilities so you can guide the drone using a VR headset. No price has yet been announced, but pre-orders start on 27 February
Release date: February2017
Drone Funding Organizations
Do you know that there are organizations who promote drone technologies around the world? then let me give you a tip on that,Commercial drone Fund is the name.Commercial drones are shaping and changing many industries around the world and the commercial drone space is rapidly growing, but there are still many challenges to overcome and gaps in the ecosystem to enable drones to be used at scale for jobs that were previously too dangerous, costly or difficult, and applications yet to be imagined. The Commercial Drone Fund was established to support businesses that are developing technologies and services that are critical to scaling the use of commercial drones across a variety of applications.
Final words
Drones have a promising future and I see a world full of possibilities for the drone robotics, a time is coming where drone will be a program of study with a very broad field.Drones will fill our atmosphere and this is what I call Technological revolution.