Since we are celebrating women,I deem it a great honour to present to you the top leading women who have affected the tech industry.This women deserves to be honored alongside the likes of Steve Jobs, Larry Page, Sergey Brin, Bill Gates, and my role model Mark Zuckerberg.This women I am talking about have played a very great role in the development of global technologies.
According to the National Center for Women & Information Technology, in 2016, women held 57 percent of all professional occupations, yet they held only 26 percent of all computing occupations.These women have been working in tech arena from 2010 to date.I believe this list does not bring on board all the great women in tech field.Please If, I have missed some please draw my attention through comments.




Radia Perlman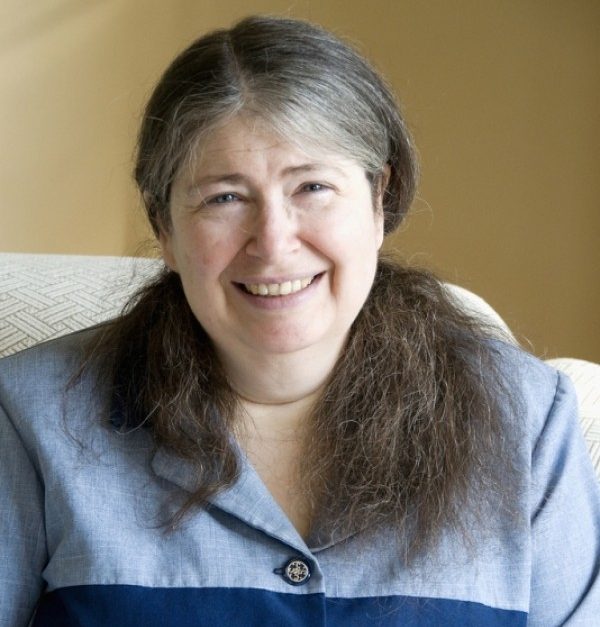 Radia Perlman, also know as the mother of the internet is a network engineer who developed a computer protocol known as Spanning Tree Protocol (STP). STP made it possible to build extensive networks over Ethernet connections. Because of this network, we can surf the internet and its seemingly infinite sources of information from the comfort of our home.
She has had a profound impact on how networks self-organize and move data. More impressively, Perlman is currently working at Intel and recently developed the Transparent Interconnection of Lots of Links (TRILL), which is a new standard for data center connectivity that could very well replace STP.This woman have a very great impact in the networking arena.
Marian Croak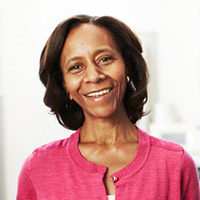 Marian Croak started at AT&T in 1982 (at Bell Laboratories), there were not a lot of female engineers. However, as she told online lifestyle journal Madamenoire in 2014, Croak made her voice heard, and, in the mid-1990s, along with a few other colleagues, successfully advocated for AT&T to replace wireline telephony with Internet Protocol, the foundation of today's modern networks.
Croak knows a thing or two about network technology. Over the course of her career, she has been granted or applied for more than 350 patents, many of which deal with the foundations of modern networks. She has received or applied for more than 100 patents on Voice over IP technology, and holds patents on everything from "assessing the installation of a component in a packet-switched network" to "dynamically adjusting broadband access bandwidth."
At the end of her 32-year career at AT&T, Croak had been serving as senior vice president of Domain 2.0 architecture and advanced services development. In that role, she led AT&T's efforts to adopt software-defined networking and network functions such as virtualization technology. She managed a team of more than 2,000 engineers, developers, designers and other innovation experts.In 2013, Croak was inducted into the Women in Technology International (WITI) Hall of Fame.




Marissa Mayer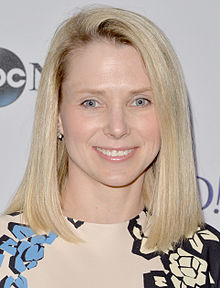 Marissa Ann Mayer is an American information technology executive, currently serving as the president of Yahoo, a position she has held since July 2012. In January 2017, it was announced that she stepped down from the company's board to serve principally as CEO of the company. She is a graduate of Stanford, and was a long-time executive, usability leader, and key spokesperson for Google.
Marissa Mayer is Google's first female engineer who started with the tech giant back when it was a startup in 1999. Not only was Marissa Mayer, Google's first female engineer, her work on Google Maps, Google Books, Google Images, and Gmail helped catapult the company to become the No.1 search company. Mayer currently still works with Google as vice president of location and local services, and leads project management.
Myra Haggerty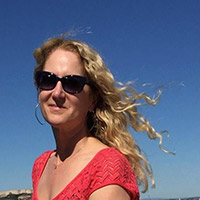 Myra Haggerty has been an essential player in the development of Apple's smartphone and other products, including the Mac.Haggerty, vice president of sensor software and UX prototyping, has been with Apple since 1993 and is one of their chief user experience engineers.
Haggerty has been granted or applied for 30 patents, and has been granted 10, including "gesturing with a multipoint sensing device," which is why you can pinch and zoom on an iPhone. Another patent she has been granted covers "detecting and interpreting real-world and security gestures on touch and hover sensitive devices,"
allowing computers and smartphones to pick up gestures that can include, but are not limited to, "OK gestures," "grasp everything gestures," "stamp of approval gestures," "circle select gestures," "X to delete gestures," "knock to inquire gestures," "hitchhiker directional gestures," and "shape gestures."Any time you've marveled at the gestures and input methods behind Apple's wide array of devices, Haggerty and her team probably had something to do with it.




Lisa Seacat DeLuca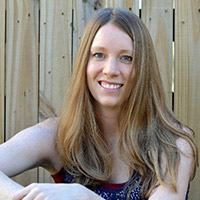 Where does one start with Lisa Seacat DeLuca? DeLuca, a technology strategist for IBM Watson Customer Engagement, is, at 34, the most prolific female inventor in IBM history.
According to WITI, she is one of the youngest inventors at IBM ever to reach the 100th Invention Plateau Award (an IBM internal patent award system). "DeLuca's innovation portfolio includes over 600 patent applications filed within the United States and abroad, of which 250 have been granted to date," WITI said in its citation of her induction this year into the Women in Technology Hall of Fame. She holds 70 U.S. patents.
According to the MIT Technology Review, DeLuca's "inventions include a way for people on conference calls to get alerts when a certain topic comes up or a certain person starts talking; a system that can guide cell-phone users as they walk and talk so they don't lose service; a necklace that lights up every time a given Twitter hashtag is used; and a locator service in cars that can track items like, say, a wallet that falls under the seat."
DeLuca has won widespread attention and acclaim in the tech world. In 2016, she was named one of the Most Influential Women in IoT by the Internet of Things Institute. Before that, DeLuca was named one of MIT's 35 Innovators Under 35 and one of Fast Company's 100 Most Creative People in Business.