UAE youth turn their attention to renewable energy and sustainability after visiting BASF, the Young Emiratis hope to lead the UAE's future in clean energy.The Young Emirates payed a visit to one of the world's largest chemical producers, Basf, in Germany this week to learn about the latest ground-breaking sustainable solutions.
Global warming is major point of discussion in today's world, the question is what are we doing to save our planet for the future generation? This is to my friends who do not know much about the subject.Renewable energy is energy that is collected from renewable resources, which are naturally replenished on a human timescale, such as sunlight, wind, rain, tides, waves, and geothermal heat.
BASF;The World's Largest Chemical Makers
BASF SE is a German chemical company and the largest chemical producer in the world.The BASF Group comprises subsidiaries and joint ventures in more than 80 countries and operates six integrated production sites and 390 other production sites in Europe, Asia, Australia, the Americas and Africa.
Its headquarters is located in Ludwigshafen, Germany. BASF has customers in over 200 countries and supplies products to a wide variety of industries. Despite its size and global presence, BASF has received relatively little public attention since abandoning its consumer product lines in the 1990s.
I will prepare in-depth post BASF very soon so watch out, but for now take this for me.
The Impact of the Visit
"The world is shifting towards sustainability and clean, renewable energy," said Hamad Al Khoori, a 25-year-old Emirati from Al Ain. "Everything I saw there, learning new processes and technologies in sustainability, might be available in the future in the UAE."
The civil engineer, who works for Abu Dhabi Ports, discussed his findings with the company upon his return. He hopes many of the projects he witnessed will help serve the UAE in the future.
"They reuse by-products in a sustainable manner so almost nothing goes to waste. Oil is the main mechanism here in the UAE and it's what we mainly depend on to create energy but it's not very sustainable so using that can create clean energy here," Mr Al Khoori said.
Renewable energy often provides energy in four important areas: electricity generation, air and water heating/cooling, transportation, and rural (off-grid) energy services.As it stands now this is the stats on renewable energy.
Stats on Renewable Energy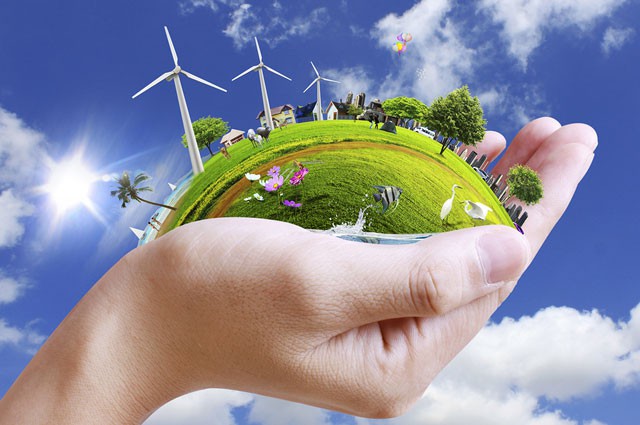 Based on REN21's 2016 report, renewables contributed 19.2% to humans' global energy consumption and 23.7% to their generation of electricity in 2014 and 2015, respectively.
This energy consumption is divided as 8.9% coming from traditional biomass, 4.2% as heat energy (modern biomass, geothermal and solar heat), 3.9% hydro electricity and 2.2% is electricity from wind, solar, geothermal, and biomass.
Worldwide investments in renewable technologies amounted to more than US$286 billion in 2015, with countries like China and the United States heavily investing in wind, hydro, solar and biofuels.
Globally, there are an estimated 7.7 million jobs associated with the renewable energy industries, with solar photovoltaics being the largest renewable employer.As of 2015 worldwide, more than half of all new electricity capacity installed was renewable.
This means that the world should prepare for UAE in terms of Green Energy.The visit also included talks on insulation for greener buildings and chemical solutions for solar energy plants that enable the sun's energy to make a sustainable contribution towards a low-carbon society.