Due to the success of the "Hack the US Pentagon" and "Hack the US Army" projects which was initiated by US Department of defense (DoD), the DoD announced on Wednesday to  launch the "Hack the Air Force"  program.




"Hack the Air Force" will be the Pentagon's largest bug bounty project as it's open to experts not only from the United States, but also from Five Eyes countries, which includes the United Kingdom, Canada, Australia and New Zealand.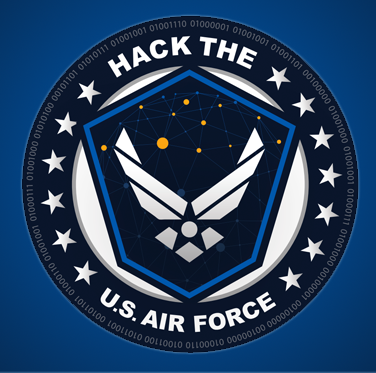 Air Force Chief Information Security Officer Peter Kim made this report concerning the program; "This is the first time the AirForce has opened up our networks to such a broad scrutiny,We have malicious hackers trying to get into our systems every day.
It will be nice to have friendly hackers taking a shot and, most importantly, showing us how to improve our cyber-security and defense posture. The additional participation from our partner nations greatly widens the variety of experience available to find additional unique vulnerabilities."
The program is going to run on the HackerOne platform, with the aim of helping to strengthen the Air Force its confidential assets.HackerOne is a vulnerability coordination and bug bounty platform that connects businesses with cyber-security researchers (aka, hackers).
It is one of the first companies to embrace and utilize crowd-sourced security and hackers as linchpins of its business model, and is the largest cyber-security firm of its kind.
Only White hat hackers who report vulnerabilities will be eligible to take part,There is going to be monetary rewards, but the exact amounts have not been disclosed.Only vetted researchers can register; military members and government civilians can participate, but they will not earn any rewards.




Registration for "Hack the Air Force" opens on May 15,2017. The event will take place between May 30 and June 23.A total of 371 people registered for the previous Hack the Army program. According to reports 416 vulnerability reports were submitted,of which 118 were classified as unique and actionable. Participants were awarded about $100,000.
According to reports "Hack the Pentagon" received 138 valid submissions and it cost the U.S. government $150,000, half of this amount went to participants of the program.This initiatives by the US defense department will go a long way to boost their cyber defense.




In recent years there have been cyber attacks threats from Russians, an other Hacking groups.Due to the nature pf their classified data, every cyber attack is geared towards them.I believe the Russians are watching.