Idea Cellular
(commonly referred to as simply
Idea
, and stylised as
!dea
) is an Indian mobile network operator based in Mumbai, Maharashtra. Idea is a pan-India integrated
GSM
operator offering
2G,3G and 4G mobile services
. Idea is India's third largest mobile operator by subscriber base. Idea has 190.2 million subscribers as of 31 December 2016.
 Vodafone being labelled as the top global telecom company and No 2 in the  market, has opened negotiations to merge its operations with those of the third-largest operator, Idea Cellular. The combined business would be the market leader in India with an astonishing 380 million customers as reported by  Scott Bicheno
More on The Deal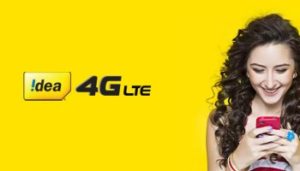 Vodafone India has confirmed it is in talks to merge with Idea Celluar, which would create the largest Indian mobile operator by number of subscriptions.
This announcement was  issued in response to media speculation on the matter Vodafone said: "Vodafone confirms that it is in discussions with the Aditya Birla Group about an all share merger of Vodafone India (excluding Vodafone's 42% stake in Indus Towers) and Idea. Any merger would be effected through the issue of new shares in Idea to Vodafone and would result in Vodafone deconsolidating Vodafone India. There is no certainty that any transaction will be agreed, nor as to the terms or timing of any transaction."
According to Ovum's WCIS service the combined operations would account for around 385 million subscriptions – far greater than current leader Bharti AirTel's 266 million. But the real reason the two are contemplating such a mega-merger must surely be Jio, which has already accumulated around 75 million subscriptions in less than a year.
We spoke to Neil Shah, analyst at Counterpoint who is based in India, to get a sense of what this move might mean. The India mobile market is distinct in so much as it is quite regionalised and is therefore home to a large number of operators. As a consequence the process of consolidation was already well underway, but the arrive of Jio and its very aggressive strategy has accelerated it considerably.
About Idea Telecom Company
[youtube https://www.youtube.com/watch?v=LGnmTj5FLro]
Shah thinks those factors, together with their combined spectrum are arguments in favor of the move, although he noted there is a cap on any one operator group owning more than 50% of the spectrum in a given region.
On the downside Shah noted that Vodafone and Idea have a large proportion of 2G voice subscriptions in their portfolios and their combination will do little to combat the high-ARPU 4G subscriber advantage Jio is already carving out for itself. Granted Jio is not currently charging anything for all that juicy mobile data but it is expected to do so when it hits the 100 million subscription mark and, in the meantime, it's making it difficult for any other Indian operator to get many.
The government and regulators seem to have given Jio an easy start to life but they will presumably look to intervene if any one entity becomes too dominant. The 50% spectrum threshold is one failsafe but what's the use in owning spectrum if you're prevented from charging enough to even cover your costs?
After the merger, the telecom industry will be left with three big players—Airtel, Vodafone-Idea, and Reliance Jio. Others like Reliance Communications is in talks with Airtel, Norwegian telecom operator Telenor is in talks with Aircel and MTS has already merged with Reliance Communications.
Mittal has also confirmed that Airtel is in talks with Telenor. "But I think it is in the interest of India, to give a good exit to companies like Telenor rather than wasting all the efforts. So I would say, we look at everything, but I think they are talking to many people, not just us. So I don't know what the outcome would be."
The CLSA report, published in January, added that the merger is the "best bet" for Vodafone, and that both the companies "complement each others operational skills".
Vodafone has been attempting to list its local business for a few years. Idea is a listed entity, and gives Vodafone an opportunity to list its business without going through the process of an IPO.
This is going to be a very great move for the telecom Giants, but the point is how can they be taken down.Lets keep watch and see how this deal will end up with.