(Times of Zambia)– ENERGY Minister David Mabumba has said the country is on course to transform the current power deficit into surplus owing to substantial progress being achieved in upgrading and setting up new hydro-power stations and solar plants.
Mr Mabumba said the new investment by Government towards a sustainable energy sector through well-defined renewable energy targets to foster economic development was significantly mitigating the country's power deficit.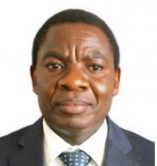 He said in an interview yesterday that investment in the energy sector by Government with support from stakeholders through a Public Private Partnership (PPP) initiative had positively reduced power outages.
Mr Mabumba said two hydro power stations namely Musonda and Lusiwasi were earmarked for completion this year, and was happy with progress recorded in other ongoing projects such as Kafue Gorge Lower hydro power station.
"The rate at which we are moving as Government in the area of increasing power generation capacity is commendable. The country is already yielding positive results of a reduction in power outages due to new investment in the energy sector," he said.
About 99 per cent of the country's power production was hydro-based mainly from reservoirs of two main hydro-power stations, namely, the Kariba and Itezhi-Tezhi dams.
He, however, said the country was significantly moving away from depending on hydro for power generation owing to a number of projects such as investment in grid solar plants.
Among key projects commissioned by President Edgar Lungu in the energy sector last year was a US$200 million 100 mega watts (MW) of solar power project at Lusaka South Multi-facility Economic Zone.
This was the first phase of the 600MW solar power project to be implemented at a total cost of $1.2 billion.
Zambia is the first country in Africa to implement the scaling solar model and the projects are aimed at providing competitively priced, clean power that will reduce Zambia's dependence on hydro resources.
Source:: Times of Zambia